As part of a series of events to celebrate the 3-year anniversary of the Center for International Education (CIE), on June 12th 2020, the CIE formally held the "Workshop on the Development Strategy of the Center for International Education for period of 2020-2025". The goal of the workshop is to report achievements of the CIE in the last 3 years and draw an outlook of its development strategic plan for the next 5 years (2020 – 2025). Attending the workshop, on the side of the Presidential Board of Posts and Telecommunications Institute of Technology (PTIT), it was a big honor for having Assoc. Prof. Dr. Vu Van San – PTIT President, Assoc. Prof. Dr. Tran Quang Anh – Vice President, Dr. Vu Tuan Lam – Vice President along with the leadership and staff members of the CIE.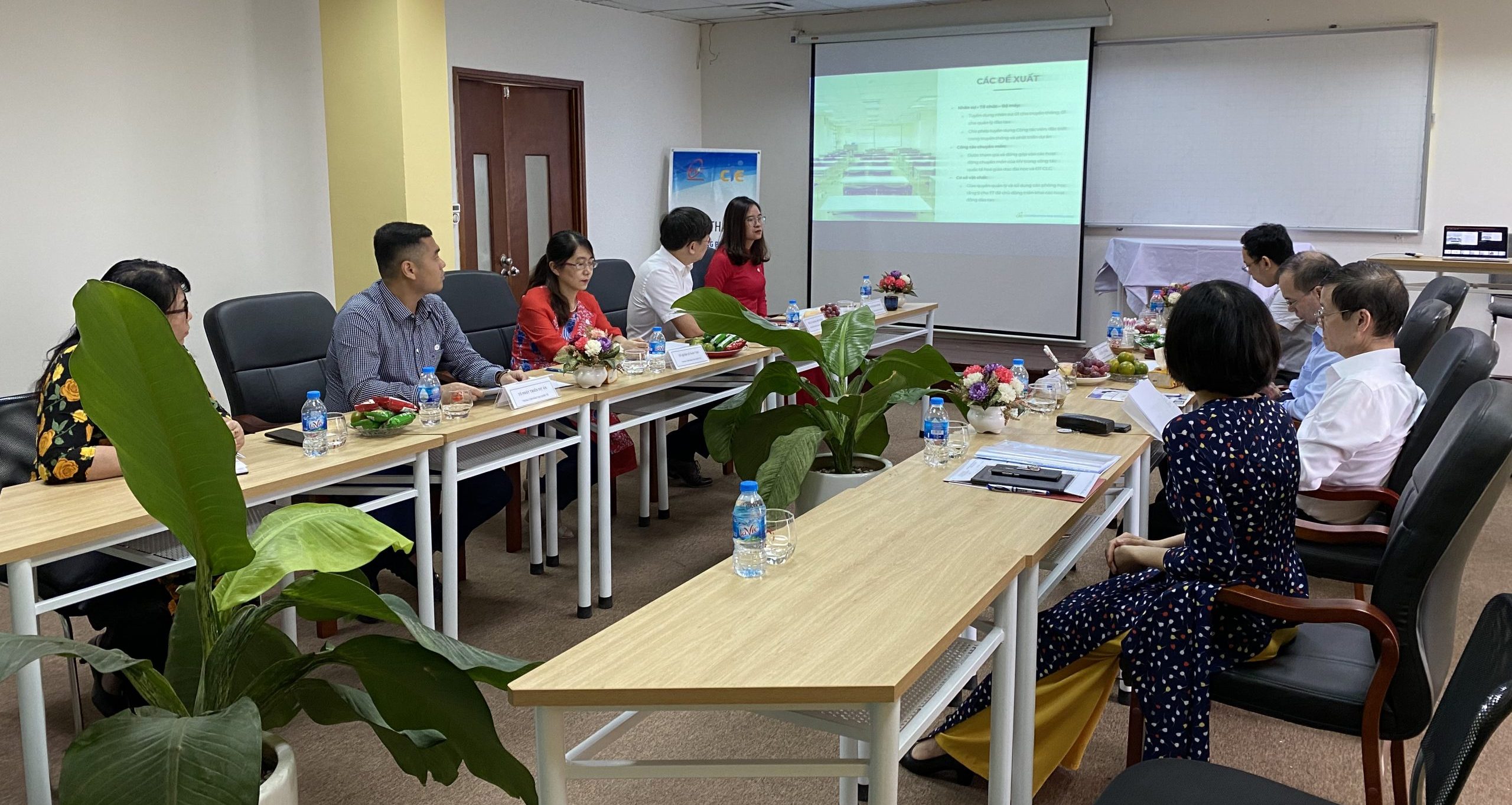 An overview of the workshop
At the workshop, Assoc.Prof. Dr. Hoang Huu Hanh – Director of the CIE rewinded the outstanding milestones of the CIE development since established, and gave an overview of its organizational structure and operational models as well as existing resources like facilities and man power. Dr Hanh also presented the strategic plan of the CIE in opening new training programs, international projects and educational services to local and international students, such as  joint international degree programs, professional training programs,  inbound and outbound student exchange and mobility programs, pre-departure courses for Vietnamese students.
Addressing at the workshop, on behalf of the Presidential Board, Prof. San highly appreciated a reviving international learning environment at the CIE, extra-curricular activities and also other student movements organized by the CIE recently. He was particularly impressed with the professionalism, uniformity of media channels and branding identity created "in-house" team which clearly reflect the message of cooperation for sharing common values. Directing on the strategy, Prof. San affirmed his support to the CIE in developing new training models and services, diversifying types of training targets, aiming at the goal of sustainable development in terms of quality and community-oriented services. The PTIT leadership believes that with the existing resources and the determination of all  CIE leaders and staff, it will overcome the current hardship and successfully implement new programs and tasks given.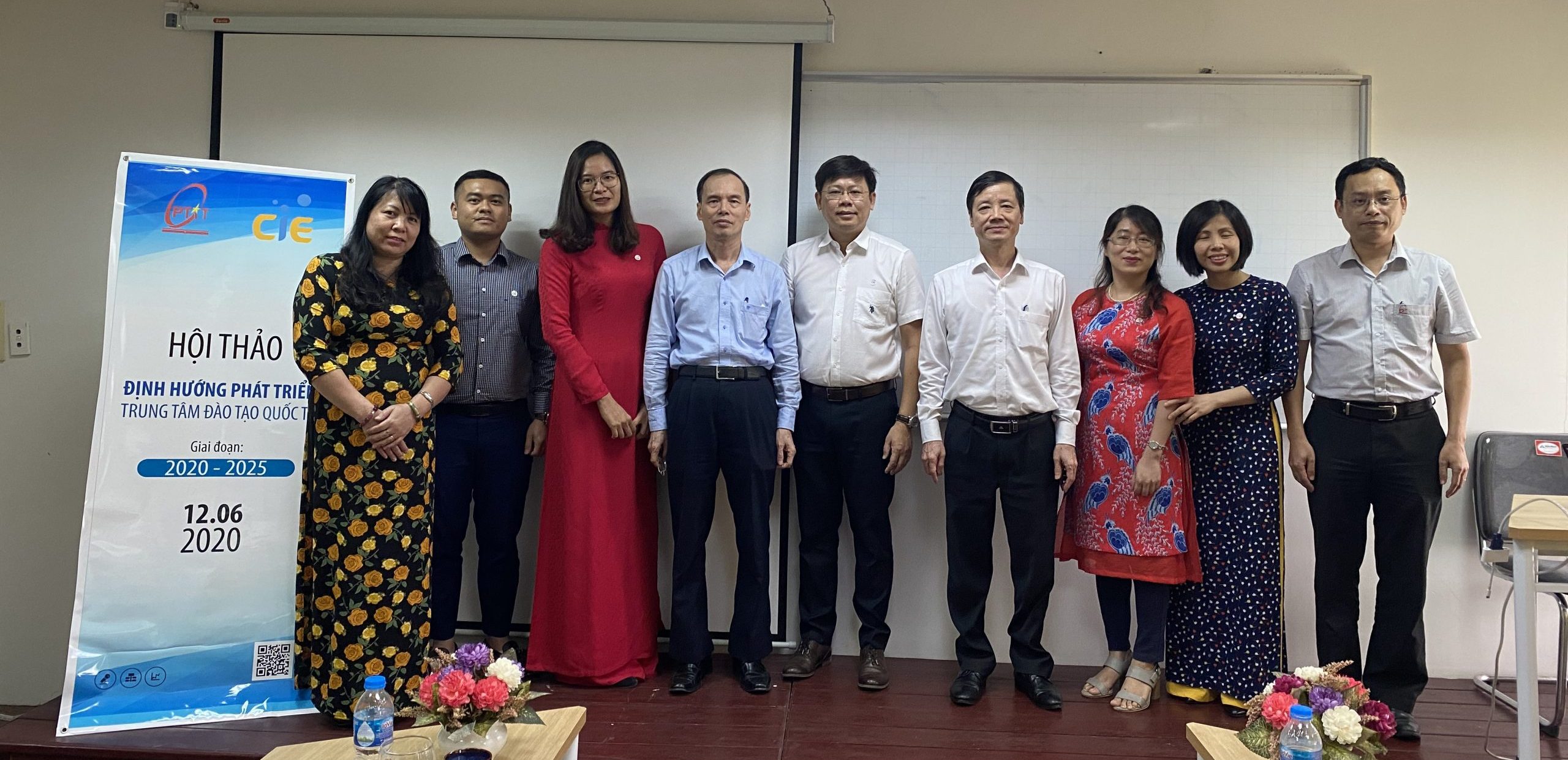 An overview of the workshop
The workshop was finished in a warm and promising atmosphere, closing the three-year journey to consolidate the team, build up initial conditions to be willing for new challenges and opportunities of the CIE in the years to come.