In the series of PROEUHE Training and Dissemination Workshop, on Friday afternoon 16/09/2022 the Round-Table Discussion and Networking Event was held on PTIT Campus.
The event was opened by PTIT Vice President, Prof Tran Quang Anh, emphasizing the importance of networking capacities from higher education institutions for joint capacity building in internationalization in HE in terms of education, research, and tech transfer.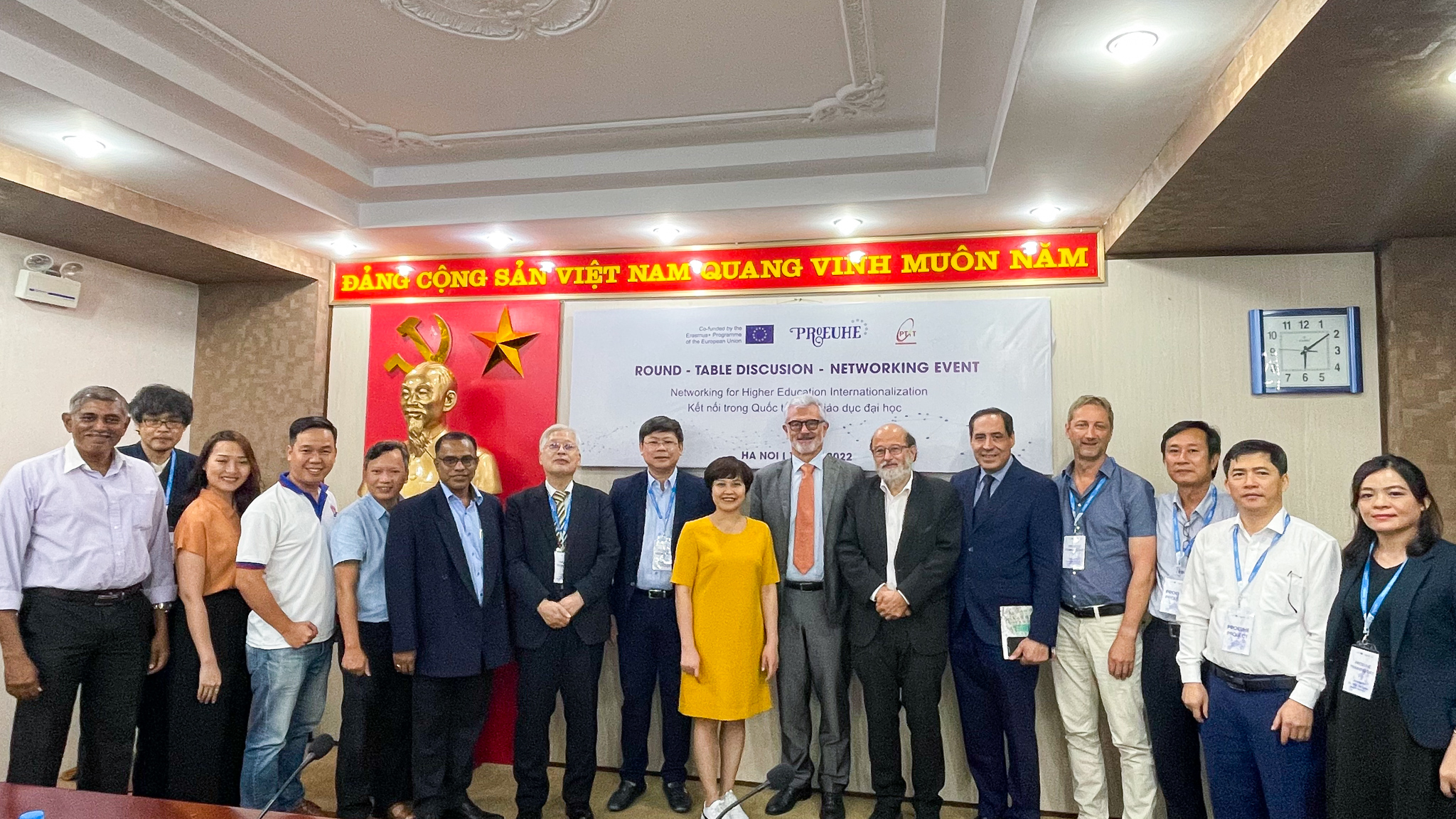 Together with distinguished speakers of the PROEUHE, also come the voices from the industry such as ITU, TEMIX and CIO.
The Round-Table Discussion and Networking Event was in two parts:
Part 1: Ideas for connecting the dots
Talk: Global University cooperation on Digital Innovation in DX society
By Prof. Toshio Obi, President of International Academy of CIO and Prof. Emeritus of Waseda University, Japan
Talk: Inter-University Cooperation for capacity building
By Dr. Christophe Goossens, VUB, Belgium
Talk: University Collaboration in the Era of Globalization
By Dr. Nguyen Quoc Dinh, Viet-Bel Friendship Association, Vietnam
Talk: ITU cooperation with Vietnam and PTIT
By ITU experts, Malaysia
Talk: Internationalisation Through International projects: then, now and future
By Assoc.Prof.Dr. Hoang Huu Hanh, Director of Center for International Education, PTIT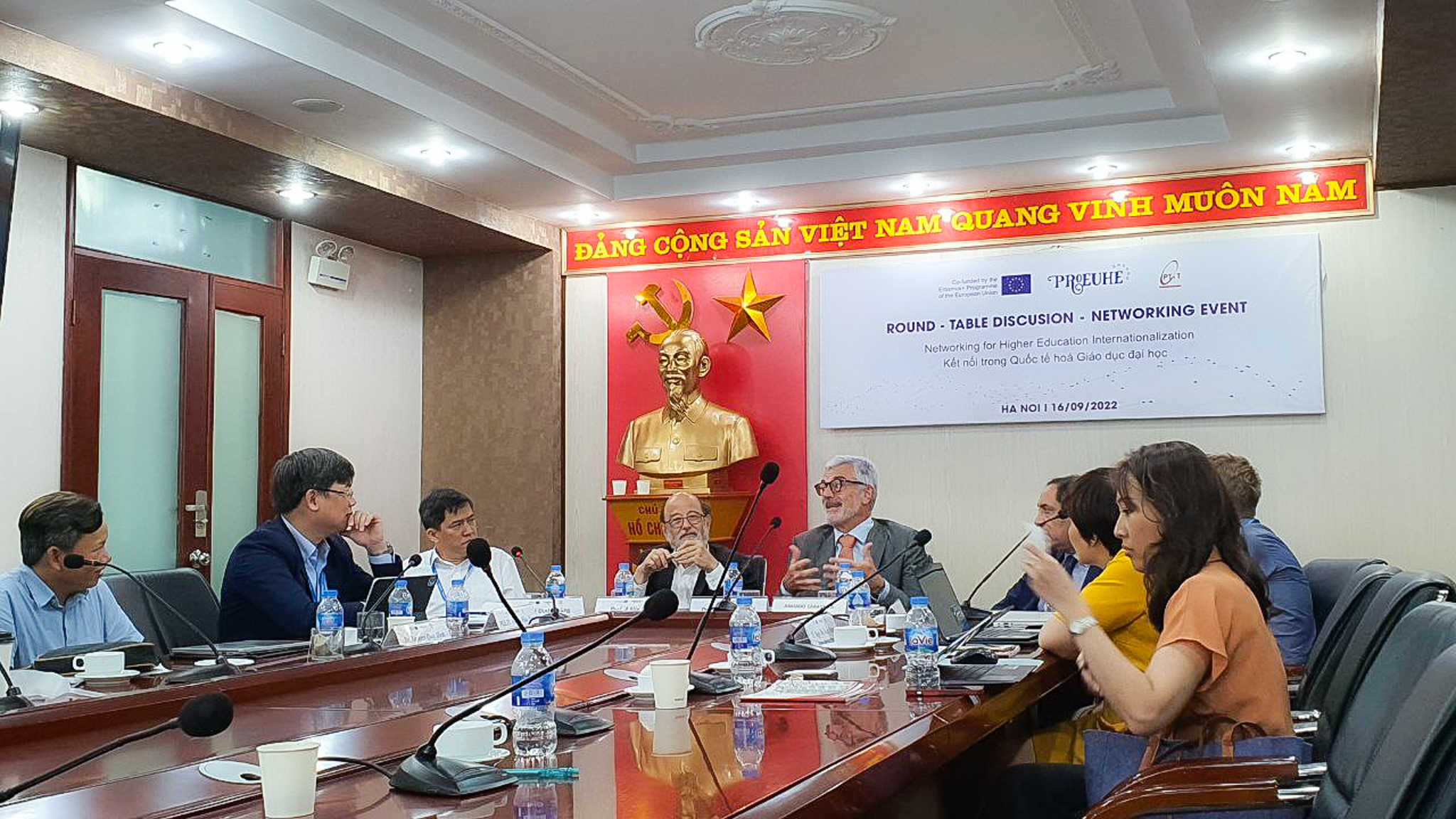 Part 2: Panel Discussion
Topic: Networking for capacity building in internationalization from different perspectives
Panelists:
Marco Abbiati, Italian Embassy – European and Italian formal perspective
A Min Tjoa, TU Wien – ASEAUNI-Net – the academic network support
Armando Caravella, TEMIX CEO – Industrial voice for research cooperation and tech transfer
Christophe Goossens, VUB – European university view
Le Dinh Phung, Vice Rector HUAF – Vietnamese university view
Moderated by: Assoc.Prof. Hoang Huu Hanh, PTIT