Cooperation Agreement Signing Ceremony between Posts and Telecommunications Institute of Technology (PTIT) and MEROS Language School (Japan) was organized on April 5, 2023.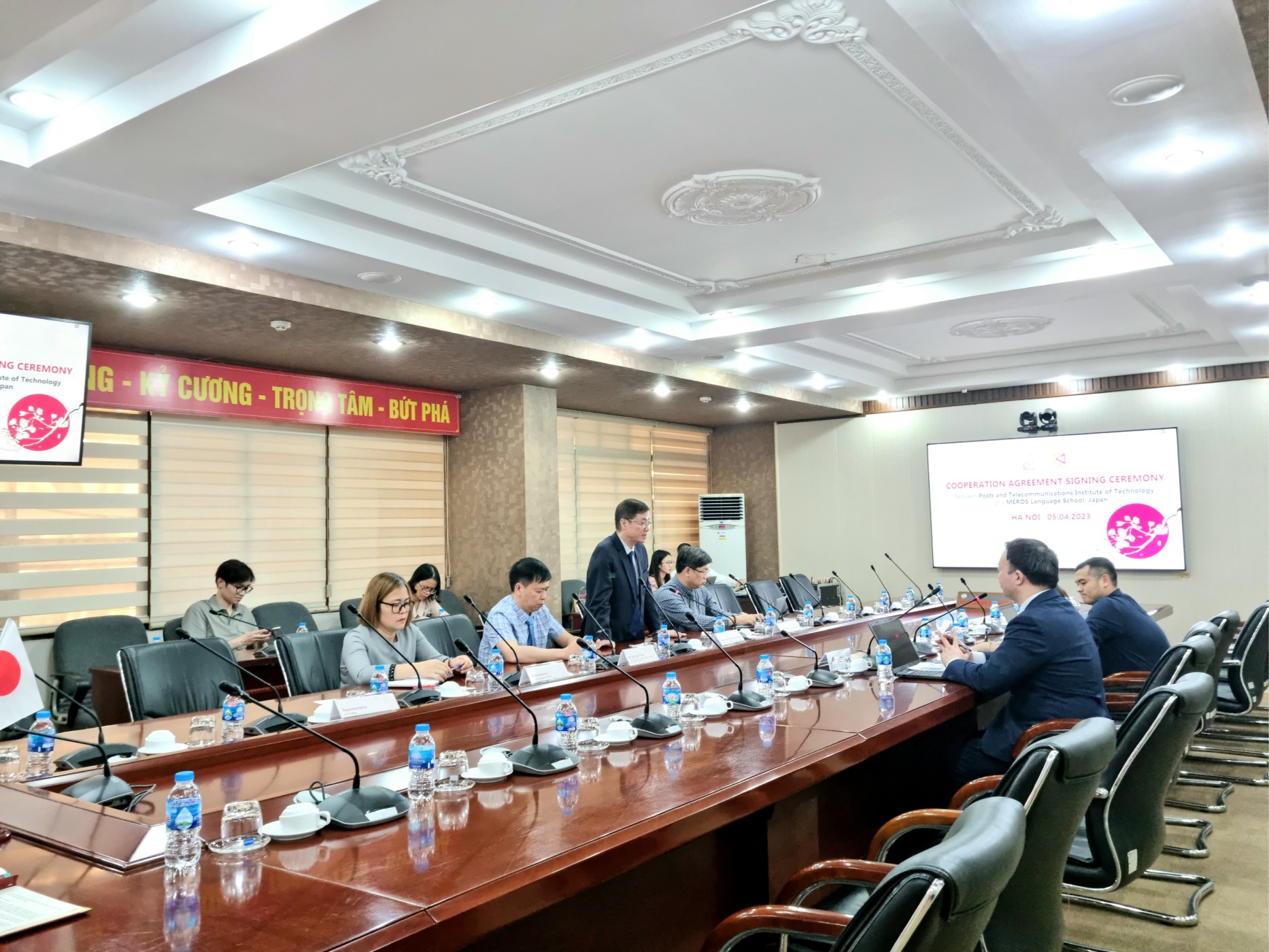 MEROS Language School delegation headed by Director, Mr. Kagawa Yasushi, was warmly welcomed by PTIT with the attendance from Dr. Vu Tuan Lam, Vice Present, Assoc. Prof. Dr. Hoang Huu Hanh, Director of the Center for International Education, Dr. Ngo Duc Thien, Head of the Department of Science & Technology Management and International Cooperation, Ms. Nguyen Thi Hong Hue, Vice Head of the Training Department, and PTIT lecturers and staffs.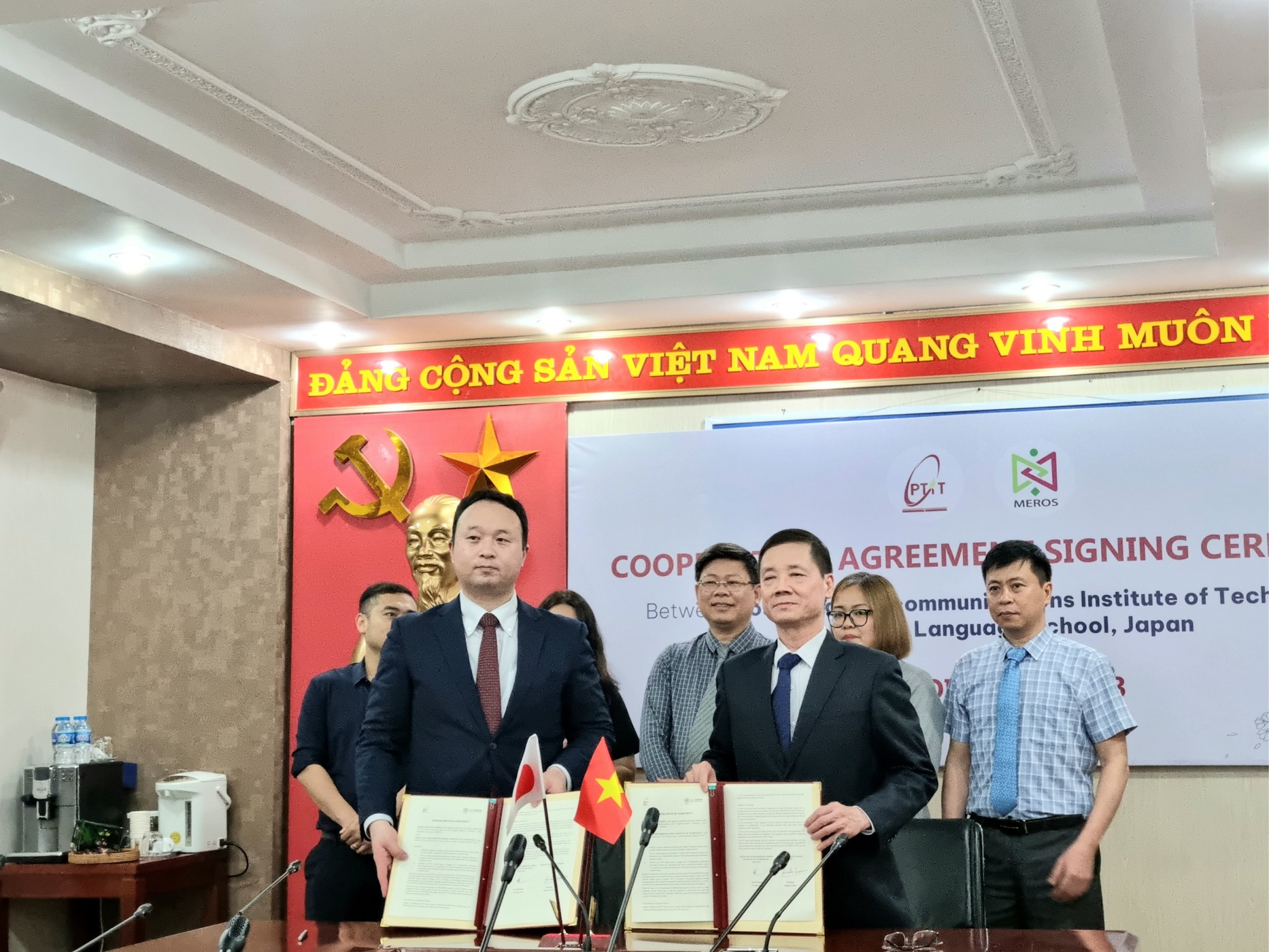 Assoc. Prof. Dr. Hoang Huu Hanh and Mr. Kagawa Yasushi presented the achievements of cooperation from 2020 to 2023, notably the PTIT-SAKURA Bridge Engineer Program. Recognizing the significance of enhancing the two parties' cooperation relationship, PTIT and MEROS signed a Collaboration Agreement on providing opportunities for PTIT students by supporting Japanese language training programs and supporting students who want to pursue postgraduate programs in Japan.
Mr. Kagawa Yasushi affirmed that MEROS would support the provision of Japanese language teachers to PTIT in Japan-related programs, especially the Japanese-oriented Bachelor of Information Technology; Facilitate training, management, dormitory support, and insurance for PTIT students participating in related programs in Japan; Especially MEROS would support introducing and connecting businesses so that PTIT students can practice and work after graduation.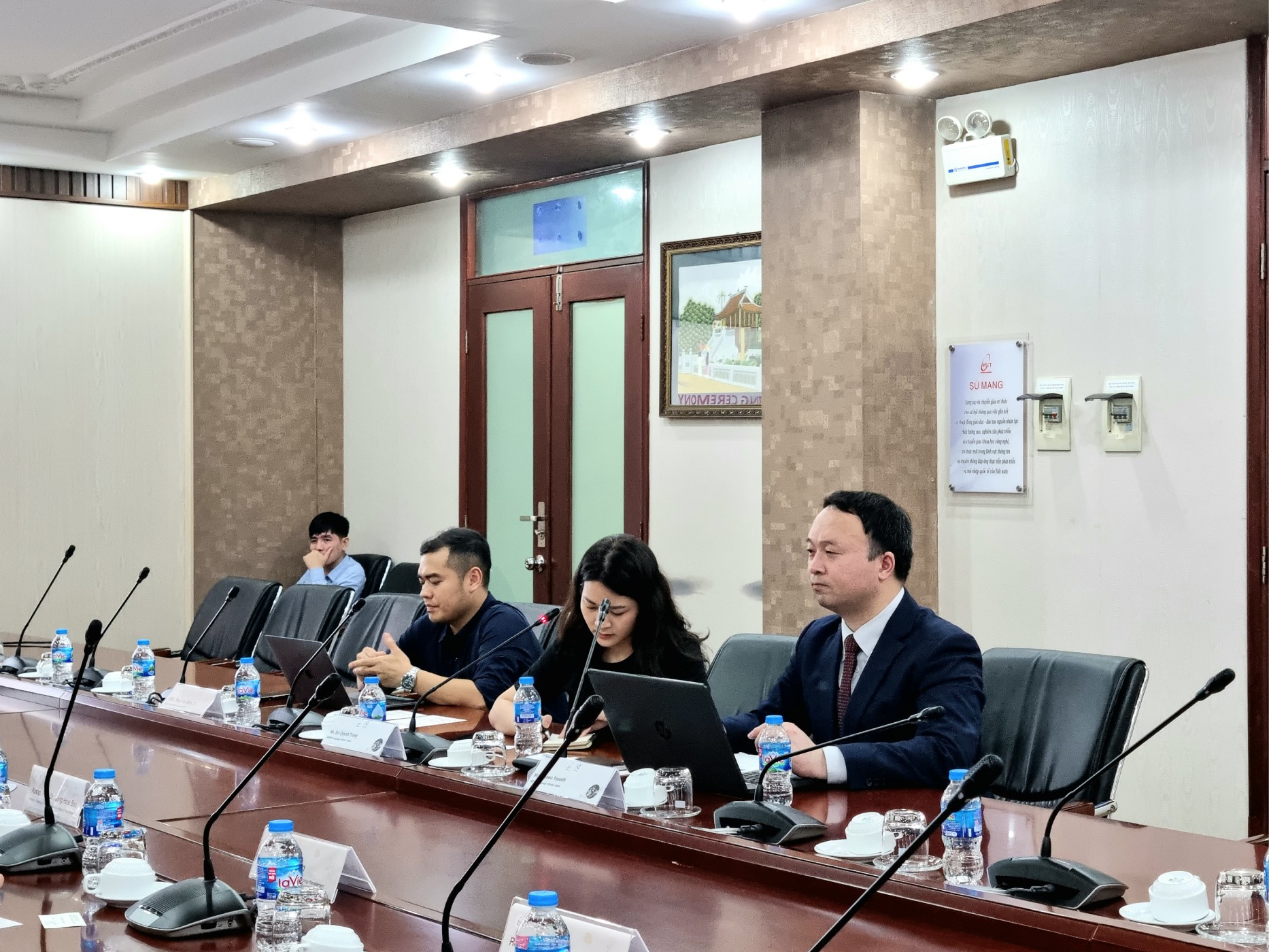 PTIT's Vice President, Dr. Vu Tuan Lam, highlighted, "This collaboration agreement will take the two sides' cooperation in the sphere of education to a new level. PTIT also hopes that MEROS will have further support in job opportunities in Japan for PTIT students. Furthermore, PTIT also hopes that MEROS can have a Representative Office in Vietnam and PTIT may become an enrollment partner for MEROS programs."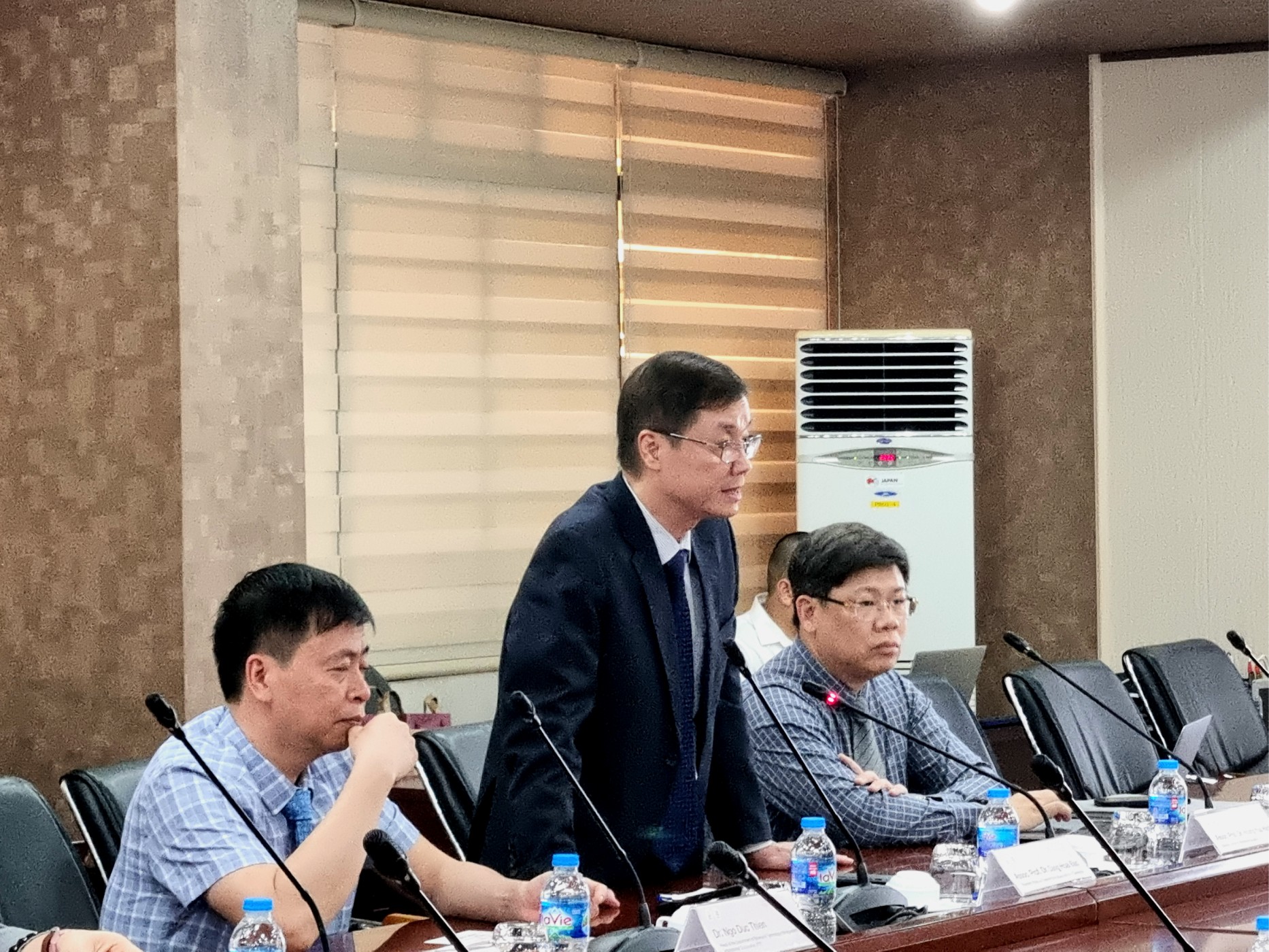 The leaders appreciated the potential opportunities for the students via this collaboration and expressed the expectation that the two parties would make efforts to launch the next cooperation program in the near future.
Closing the ceremony, Mr. Kagawa Yasushi conveyed a sincere invitation to the PTIT Leaders to visit MEROS Language School.