On October 27, 2022, Center for International Education – Post and Telecommunications Institute of Technology collaborated with Middlesex University (UK) to organize a short training session for students of the Faculty of Multimedia. The lesson was delivered by Dr. Giannina Warren, Programme Leader, BA Advertising PR and Branding – Senior Lecturer of Advertising and Promotional Culture from Middlesex University.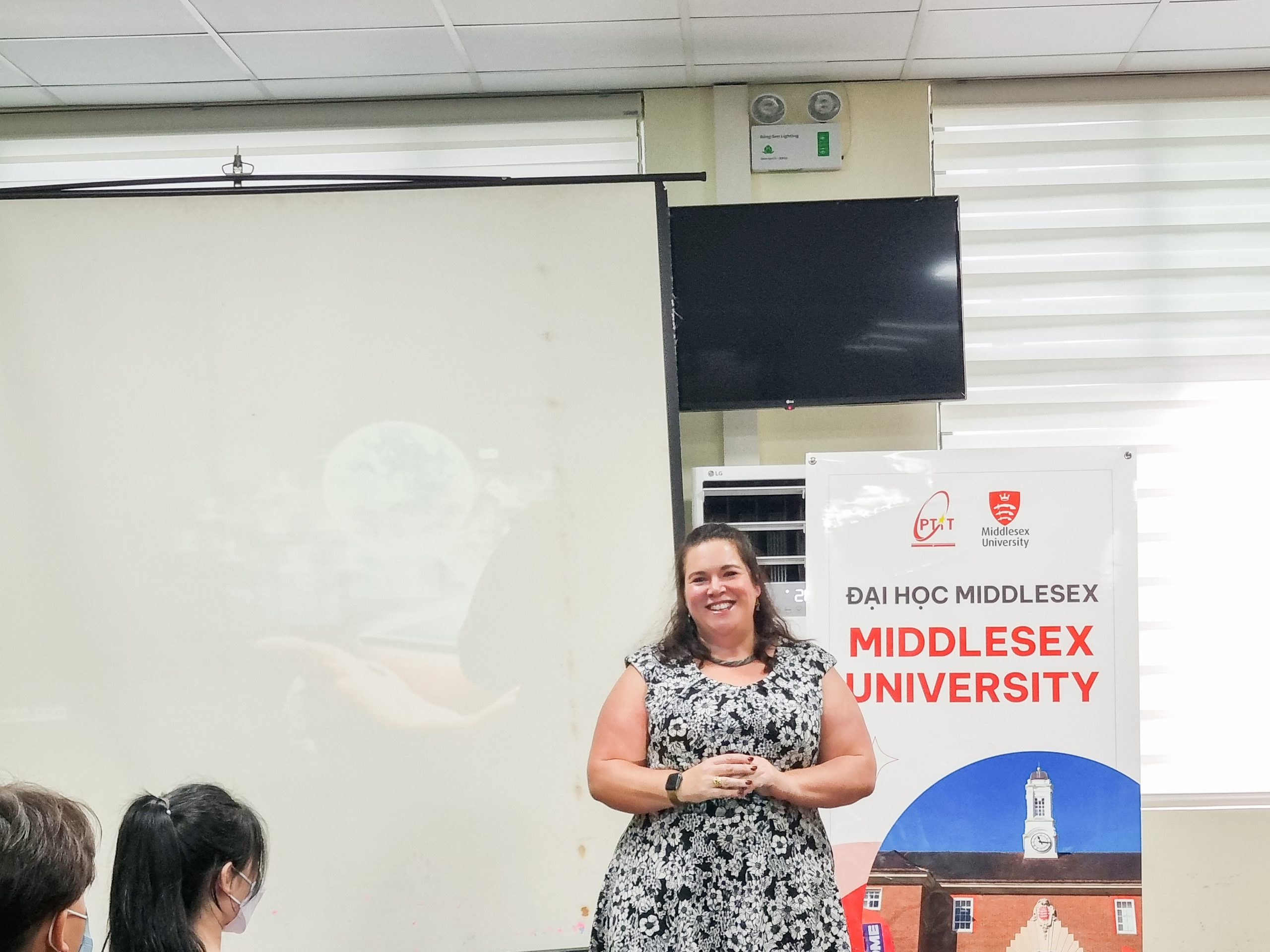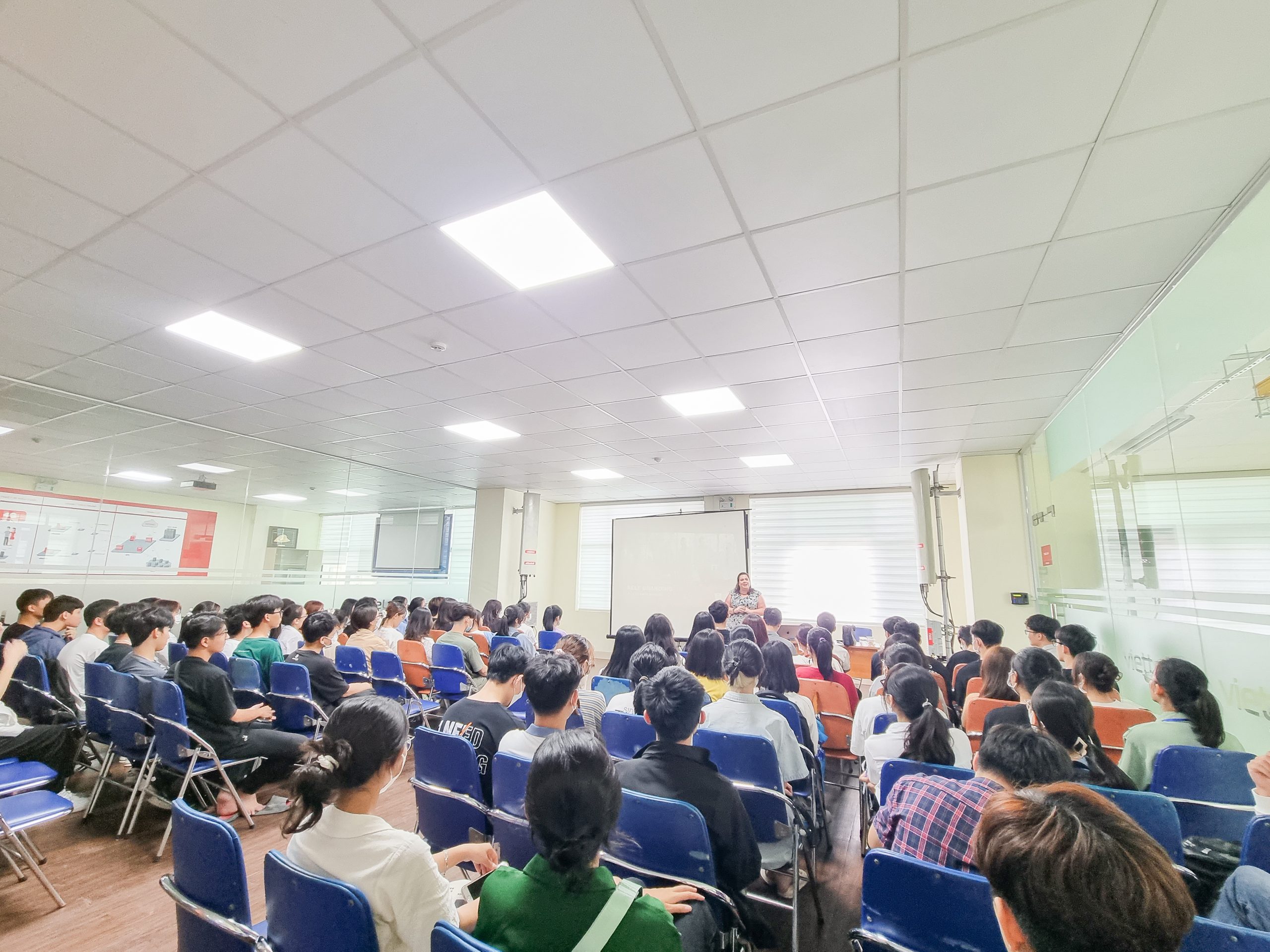 The lecturer centered around the substance of an Elevator Pitch, an advertising term used to represent a quick speech describing an idea. Ideas for a product, service, or project, as well as presenting oneself to a stranger or in front of a crowd. She also provides advice on how to present oneself successfully in real-life circumstances. Her instruction session energized and was warmly replied by PTIT Multimedia students to her appealing personality and voice.
In addition to having chances to learn with international lecturers, this is an opportunity for students from Multimedia Department to meet, communicate, discuss and approach international academics. At the same time, this practice helps students enhance their communication skills, allowing them to access international educational environments.
After the lecture, Dr. Giannina Warren met with and had an intimate conversation with the instructors of the Faculty of Multimedia. This is also a chance for PTIT and Middlesex University to explore various new pathways. Following the meeting, all parties stated their willingness and optimism for future collaboration.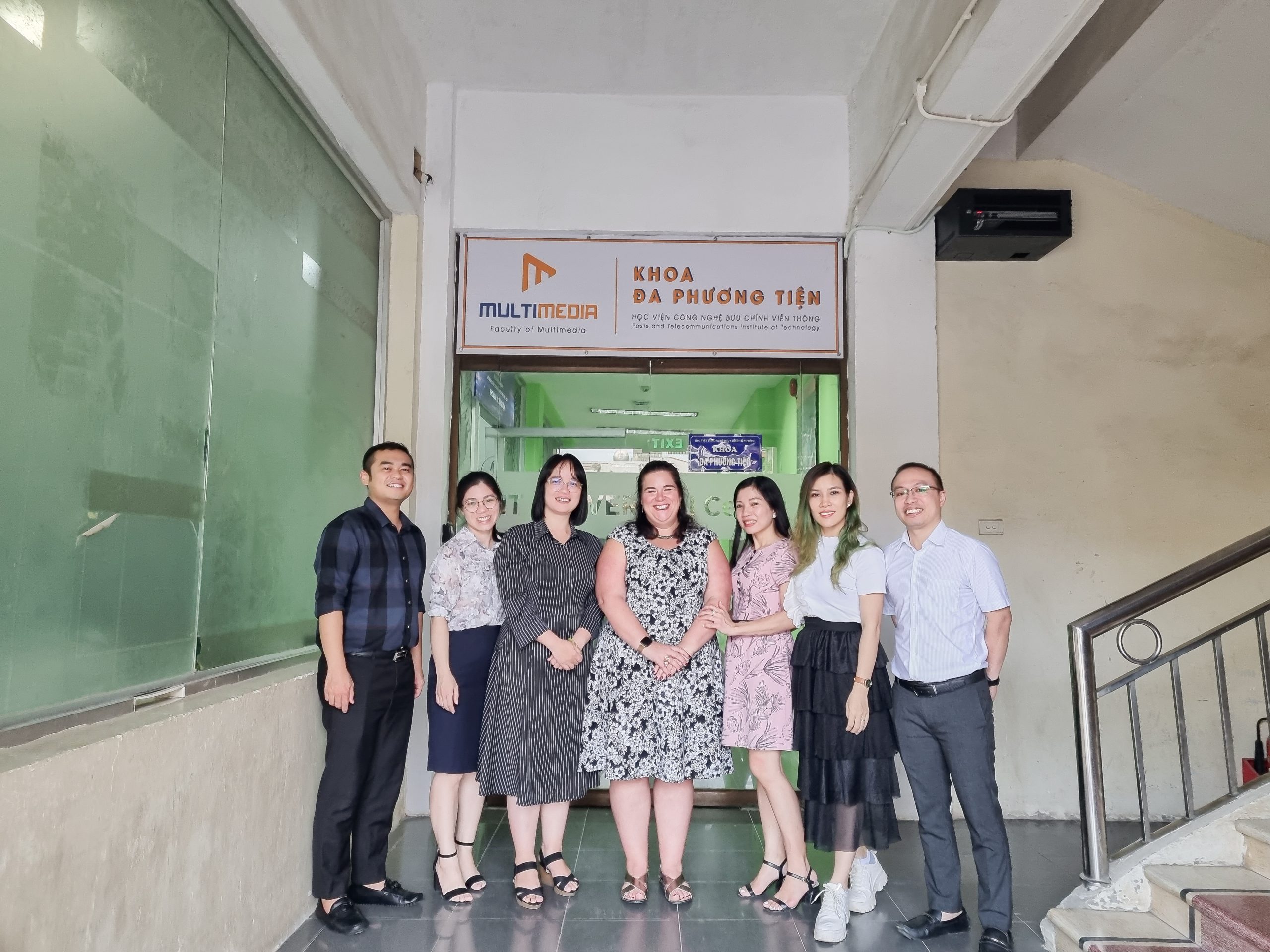 Some photos of the lecture: