Within the framework of PROEUHE Project, PROEUHE Summer School is officially organized by PROEUHE Project – Center for International Education (CIE), Posts and Telecommunications Institute of Technology (PTIT) in Tam Dao town, Vinh Phuc province at the end of April with the topic of introducing the EU and the European higher education system with the participation of more than 80 students.
PROEUHE Summer School 2022 – (April 23-24, 2022)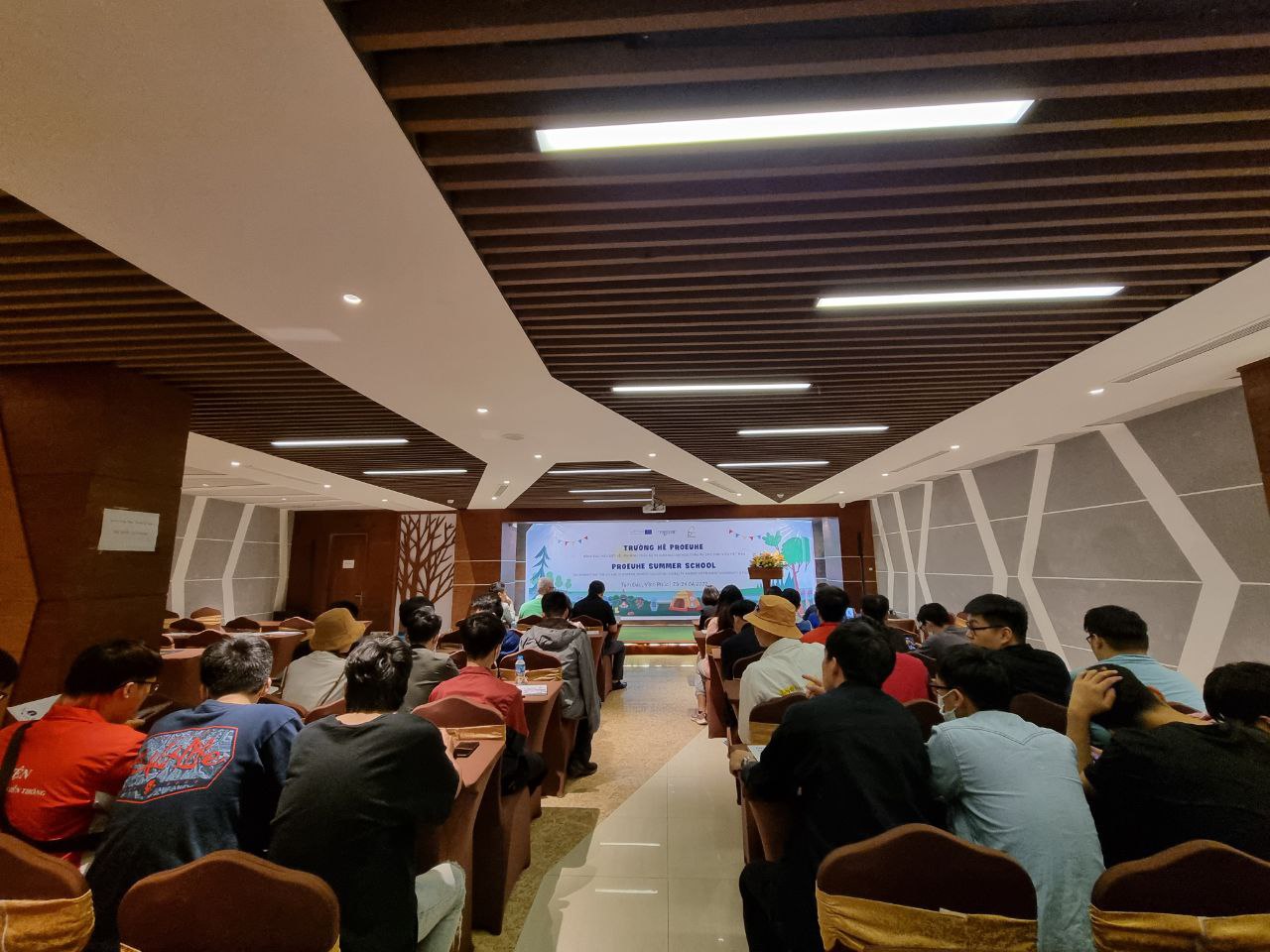 PROEUHE Summer School event with the participation of Prof. Marco Abbiati, Counselor of Culture, Education, Science and Technology – Italian Embassy in Vietnam. Assoc. Prof. Dr. Hoang Huu Hanh – Director of Center for International Education, Dr. Ngo Duc Thien, Ms. Tran Thi Huong Giang – Department of Science and Technology Management & International Cooperation, PTIT; Dr. Duong Van Hieu, Dr. Phan Hai Phong – Hue University of Science with the presence of CIE's organizers and more than 80 students.
The event took place on April 23 and 24.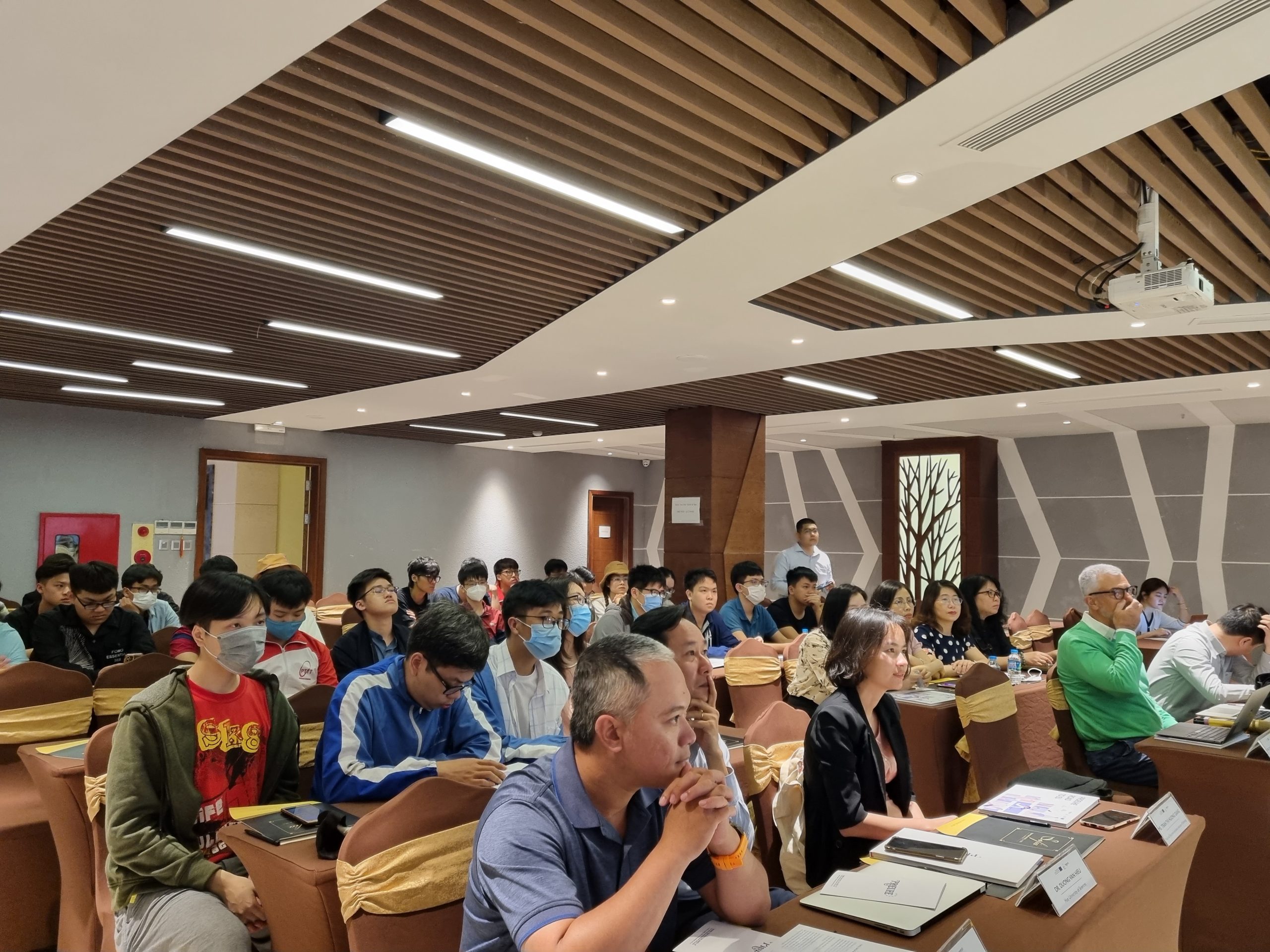 On April 23, a conference on higher education internationalization concerns was held. The program began with a session for students on Europe and the European Higher Education system. Assoc. Prof. Dr. Hoang Huu Hanh explained the project, activities inside the project framework such as Erasmus+ and JMA, activities under the JMA project, and the Center for International Education's project results.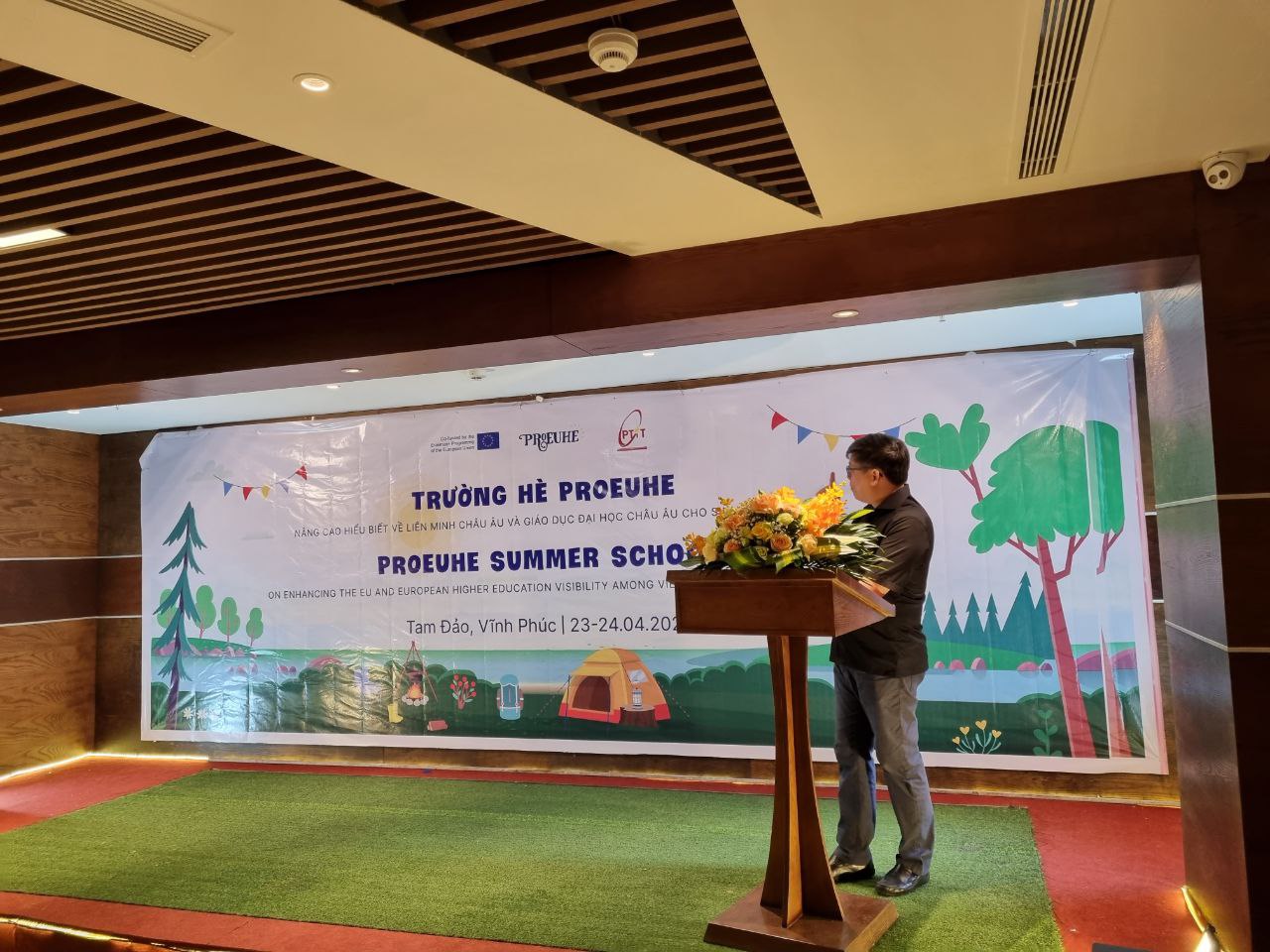 Following that, GS. Marco Abbiati highlighted the EU and the European higher education program, the history of Europe and European integration, and the reasons why Europe should be the perfect study location for students. Students The EU introductory material covers topics such as culture, language, and features of European countries in higher education, as well as the ECTS system, the European Competency Framework European EQF, the Bologna Process, Student and Employee Mobility, and so on. This is also a technique to excite, pique students' curiosity, and pique their enthusiasm in learning about European culture and higher education.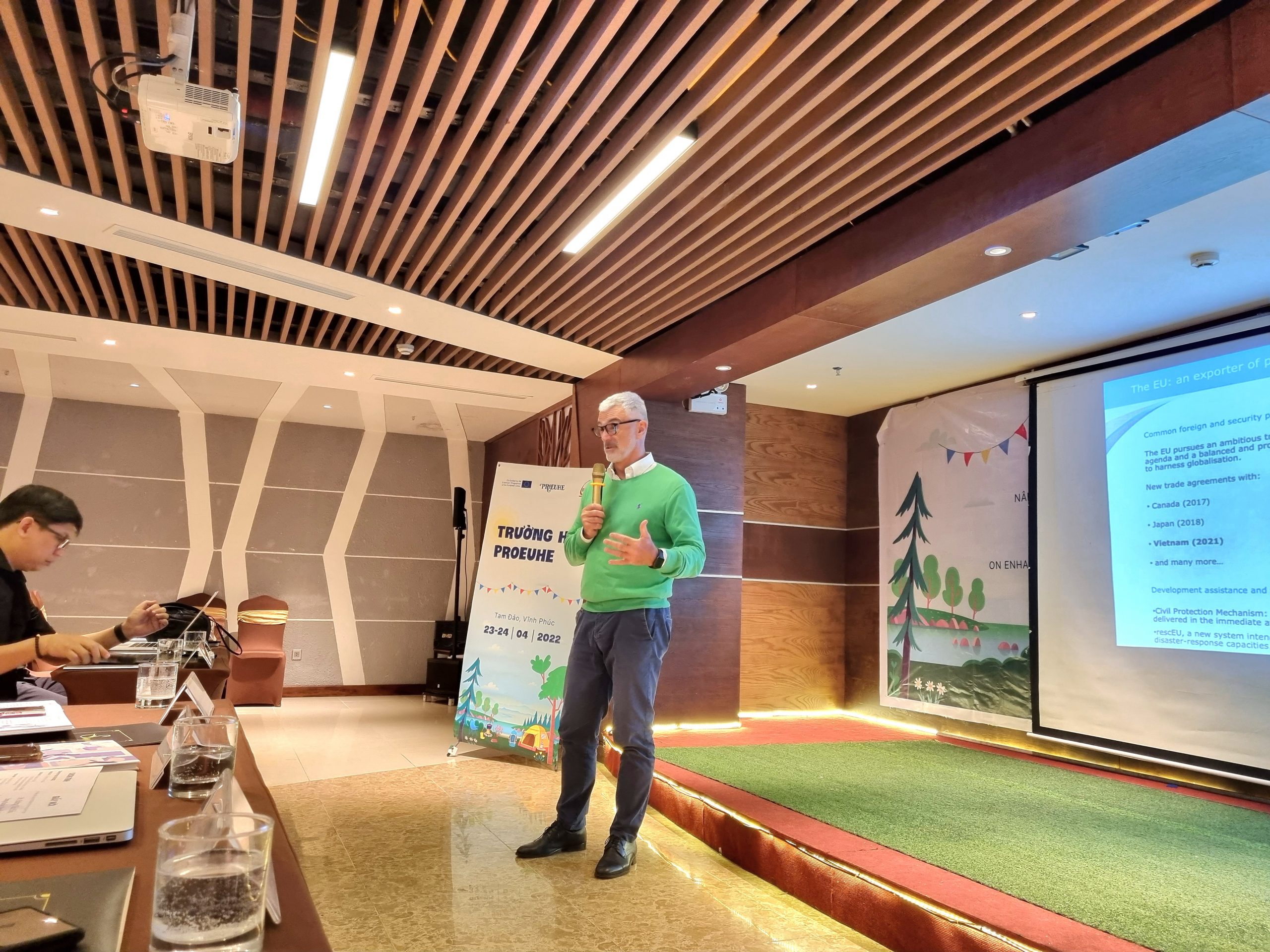 The project's website and video channel were released at the end of the session. The following digital publications for the initiative have been announced: https://proeuhe.net/ , multimedia products, augmented reality (AR), virtual reality (VR), and mobile game products; AR Book: Road to EU book and application developed by the Center for International Education (PTIT) project team. CIE has shared project implementation experience with the EU. Concurrently, exhibitions, art performances, and experience activities will be held to improve understanding of Europe.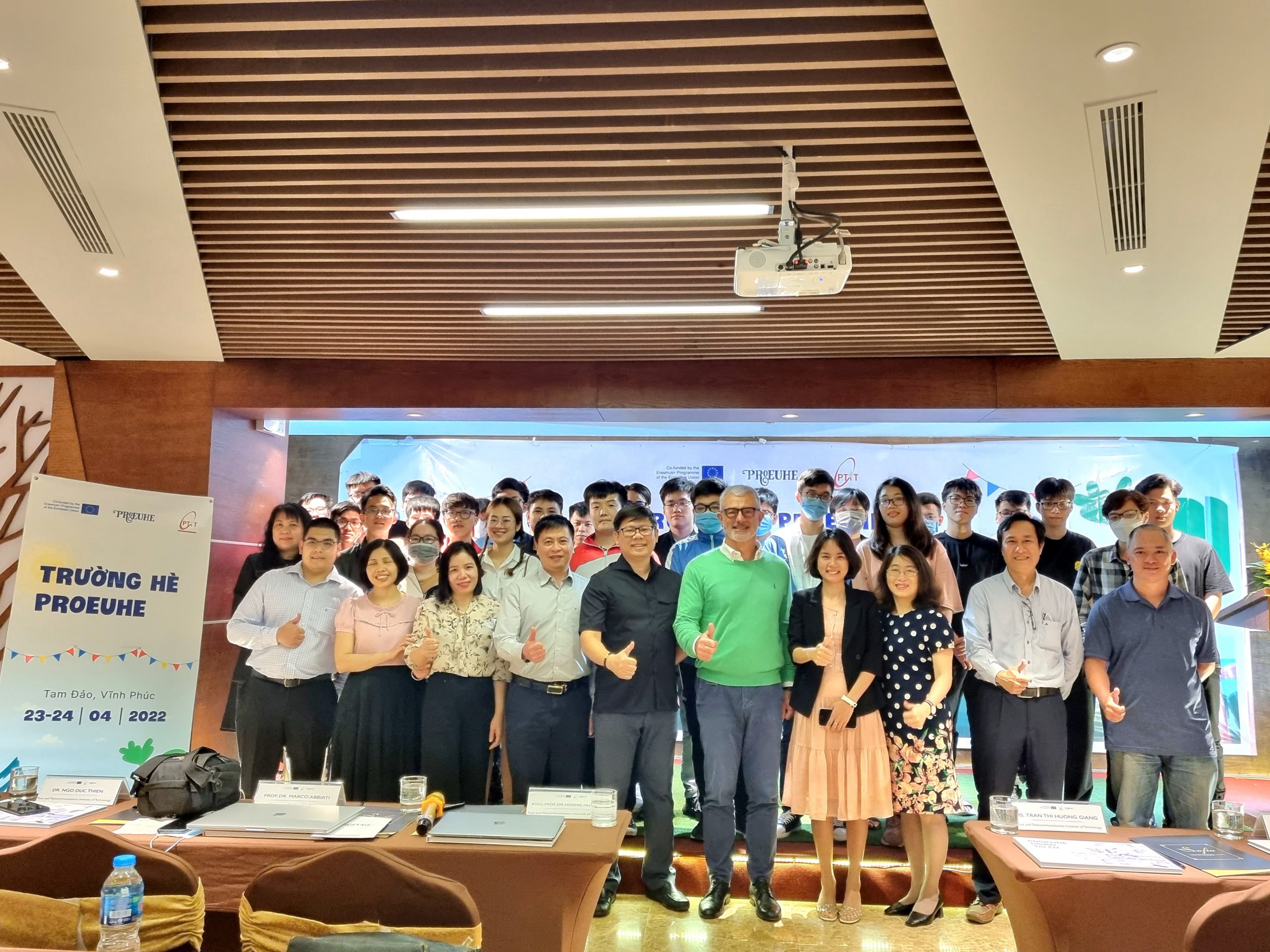 On April 24, the event proceeded with a roundtable discussion on measures and approaches to increasing university students' awareness and comprehension of the European Union and European Higher Education. The conversation included the participation and discussion of guest education experts from universities across the country and in the area who are Project participants. Each university representative techniques discussed the PROEUHE project implementation process, as well as provided, metrics, and positive results in boosting students' understanding of higher education and studying in Europe, as well as transfer students after participating in the project.