DigiEU Project Kick-off Program (under Erasmus+ Jean Monnet Program) was held on March 8, 2023, including presentation on project overview reports, project plans, and detailed goals which will be implemented in 2023.
Following the success of the project PROEUHE (Promoting the EU and European higher education visibility among universities in Vietnam through multimedia communications). Center for International Education (CIE) has been sponsored by the European Commission (EC) to implement the Erasmus+ DigiEU project, in the framework of the Erasmus+ Program for the period 2021-2027.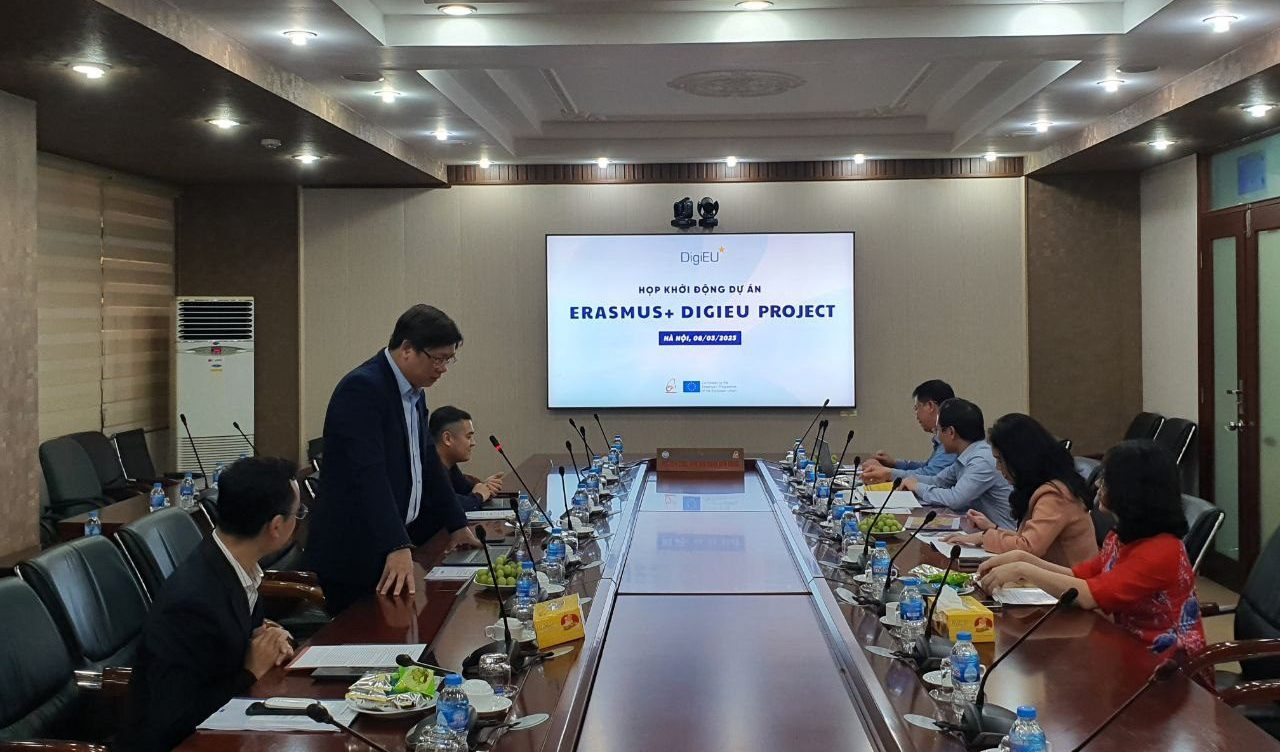 Opening of the ceremony
Erasmus+ DigiEU project kick-off program with the presence of Assoc. Prof. Dr. Tran Quang Anh – Vice President of Posts and Telecommunications Institute of Technology; Assoc. Prof. Dr. Hoang Huu Hanh – Director of Center for International Education; MS. Do Hai Yen – Head of Department of Political and Student Affairs; Dr. Ngo Duc Thien – Head of the Department of Science & Technology Management International Cooperation; and project staffs.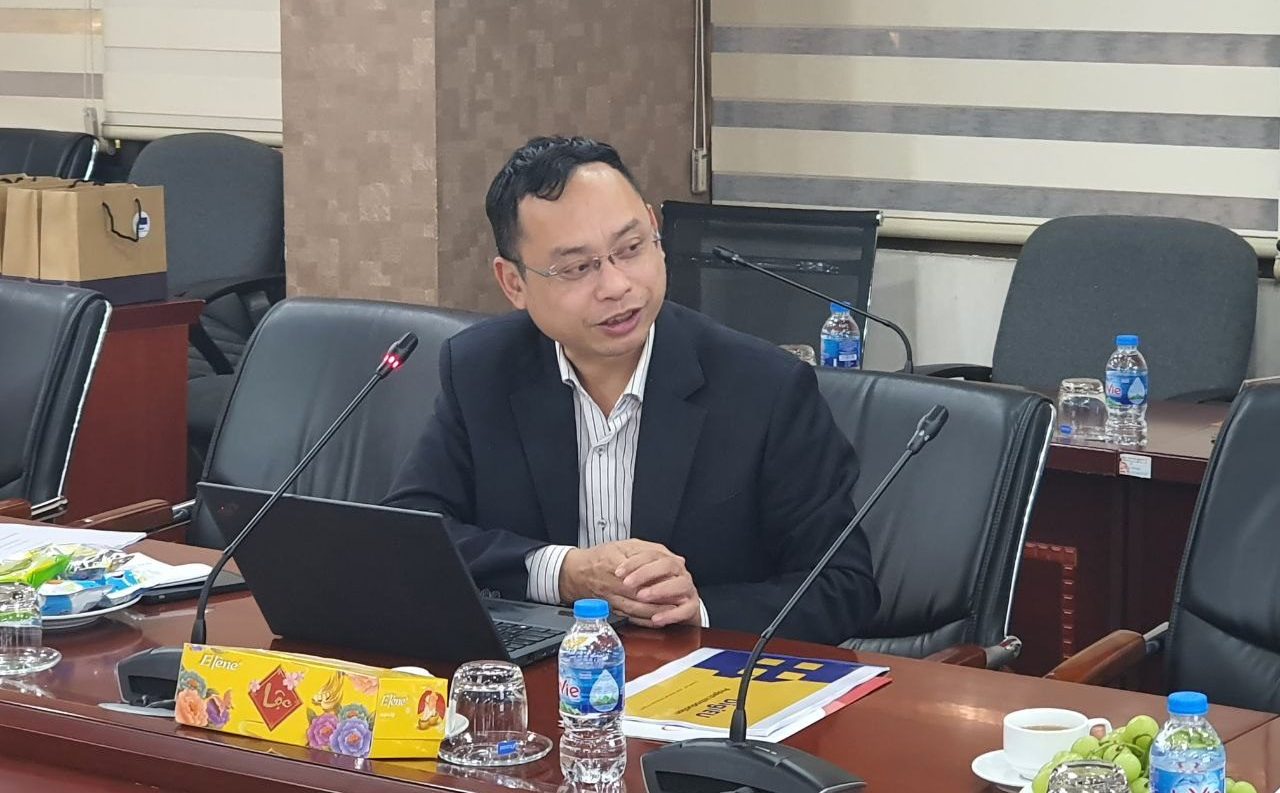 Assoc. Prof. Dr. Tran Quang Anh's speech
Assoc. Prof. Dr. Tran Quang Anh emphasized, "With this project, PTIT wants to increase the accessibility of materials and activities related to the Digital European Union Strategy (Digital EU) among Vietnamese students and other target groups. On the national level, the program is expected to strengthen Europe – Vietnam relationship and, in particular, in particular, to promote the education collaboration to a new level".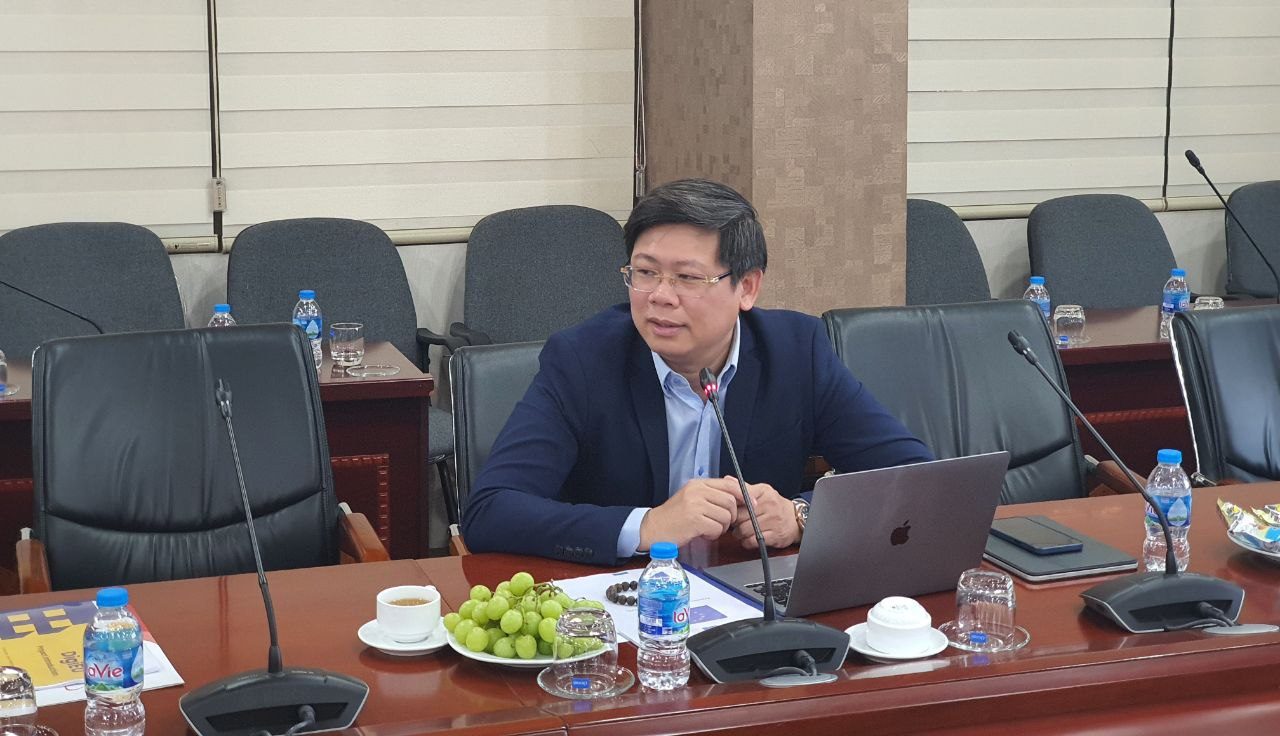 Assoc. Prof. Dr. Hoang Huu Hanh's speech
At the meeting, Assoc. Prof. Dr. Hoang Huu Hanh also highlighted the program's main goals: Deliver a teaching module on the EU Digital Strategy that consists of three introductory sessions (Open Data, Digital, and Digital Privacy); Research on the impact of the Digital EU strategy in Vietnam to promote the knowledge of Digital EU among PTIT students and others in related sectors and experts in Vietnam, including academics, scholars, and policymakers. Moreover, encourages the introduction of the EU approach and Digital EU strategy to students, as well as academics, professionals, and policymakers in relevant sectors, hence raising discussions on the impact of the Digital EU strategy on Vietnam.
At the end of the event, Assoc. Prof. Dr. Tran Quang Anh presented souvenirs and took memento pictures with project members on behalf of the PTIT leadership.