On October 3, 2022, the Study in Italy 2022 seminar for students was held by the Institute of Posts and Telecommunications Technology (PTIT) and the Italian Embassy in Hanoi.
Attending the seminar on behalf of the Italian Embassy:
–  Prof. Marco Abbiati – Scientific Counselor of the Italian Embassy in Vietnam.
–  Ms. Tran Hong Hanh, Chief Representative of Uni-Italia in Hanoi.
On behalf of PTIT, there were the attendance of:
–  Assoc. Prof. Dr. Hoang Huu Hanh – Director of International Training Center
–  Lecturers from Center for International Education (CIE), the Faculty of Electronics, the Faculty of Multimedia, … and Leaders of the functional departments of the Institute.
–  And more than 500 PTIT students.
At the beginning of the seminar, the students participated in a game to learn about the culture, education, geography, of Italy. The 10 students with the fastest and correct answers received a gift from the Italian Embassy.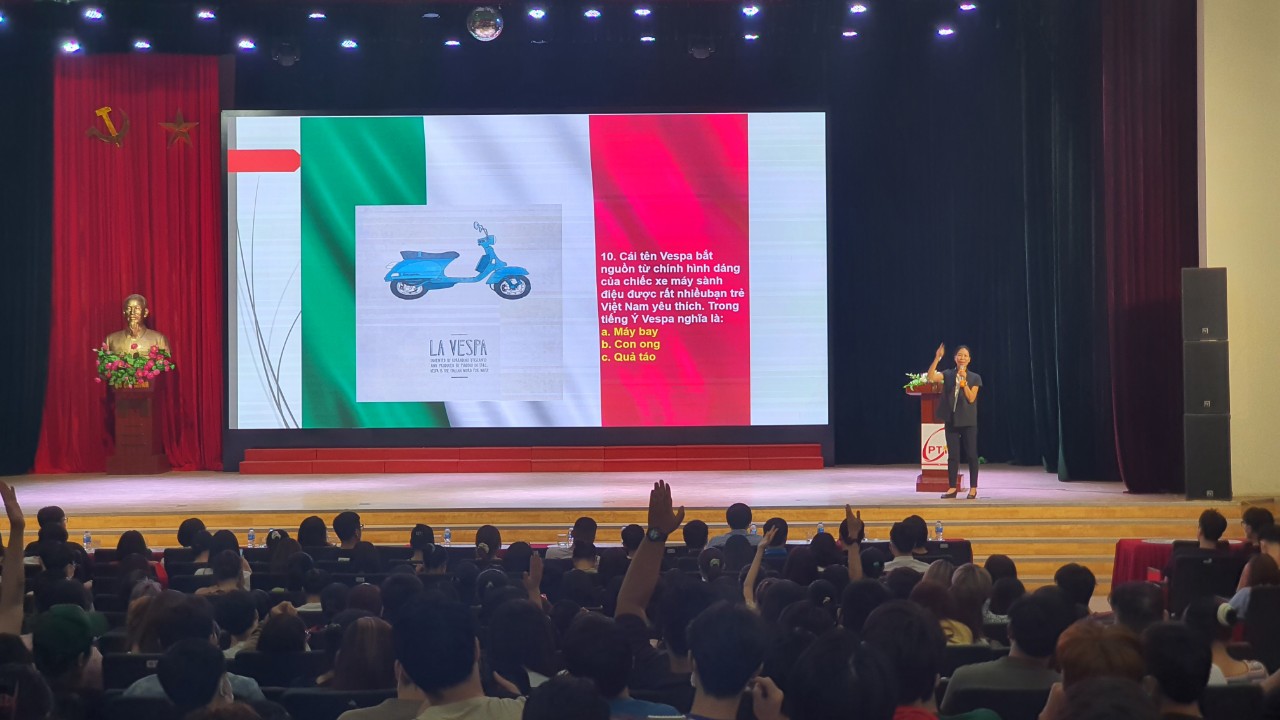 At the seminar, Ms. Tran Hong Hanh introduced students to the Italian education system, universities as well as outstanding master's courses, scholarship opportunities in Italy (especially "Invest your talent in Italy" scholarship). She also spent a lot of time sharing about the academic strengths of Italy, study conditions, costs, living, and the benefits of studying in Italy…
PTIT students especially paid attention to useful sharing about scholarships of leading and  Italian universities such as University of Bologna, University of Venice, University of Turin, University of Rome Sapienza, University of Rome Tor Vergata… The seminar also provided more detailed information about conditions to participate in the study program, the stages of the application process for Italian scholarships, etc.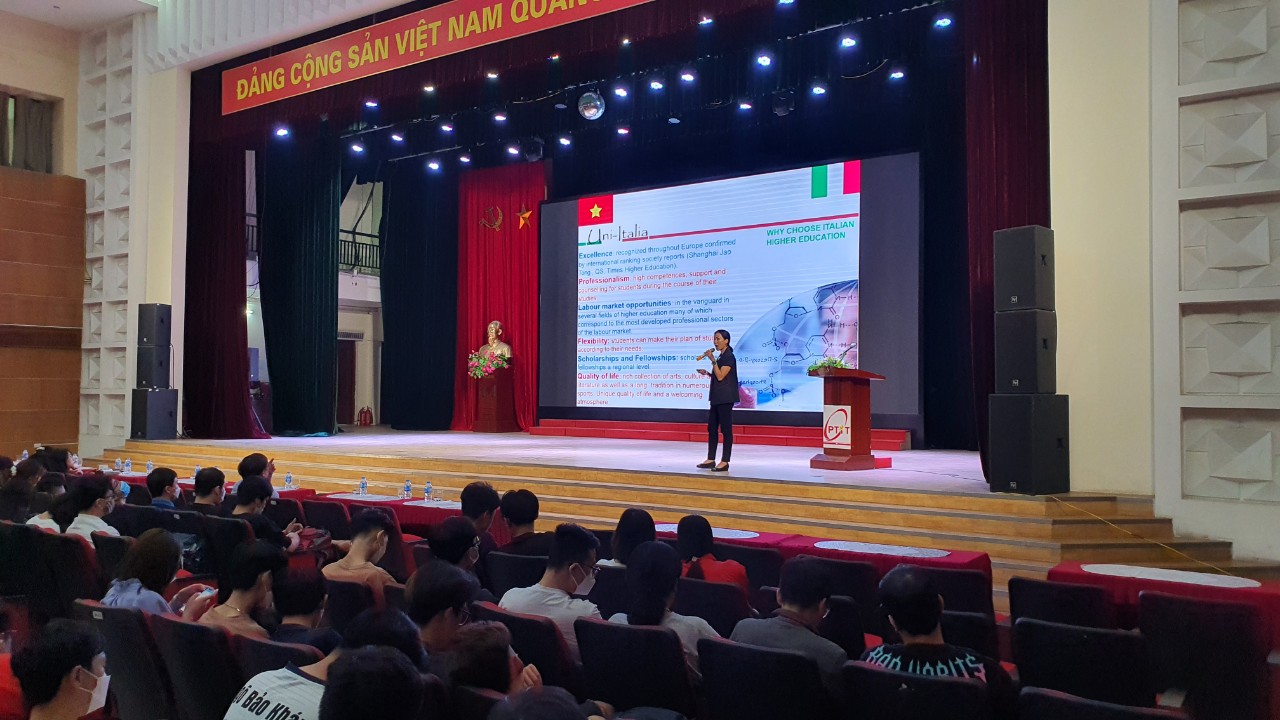 Mr. Hoang Huu Hanh – Director of Center for International Education (CIE) shared: "Study abroad has now become a path that students care about and choose to cultivate more knowledge for the future, especially In particular, this is an issue that many students are interested in. Uni-Italia's sharing has brought them useful information as well as helped them have an overview of studying abroad in Italy, a fairly new environment for most students."
At the end of the seminar, Assoc.Prof.Dr. Hoang Huu Hanh thanked the speakers for participating in the program; At the same time, he also wished to have more scientific and training corporations, organize seminars between the two sides to achieve better results in the future.
Some moments captured from the conference: