On April 18, 2023, Digital Twin Technology Seminar was organized by Center for International Education (CIE), Posts and Telecommunications Institute of Technology (PTIT) and Middlesex University (UK).
The seminar was successfully organized with the presence of delegates from Middlesex University: Prof. Dr. Huan Nguyen – Faculty of Engineering Design and Mathematics School of Science & Technology; Ms. Karen Wong – Director of South East Asia; Ms. Kay Yuen – International Education Manager. Delegates of PTIT, Assoc. Prof. Dr. Dang The Ngoc – Vice Dean of the Telecommunications Faculty, lecturers and staff from Telecommunications; Multimedia Faculties, Center for International Education, and more than 300 students also attended the seminars.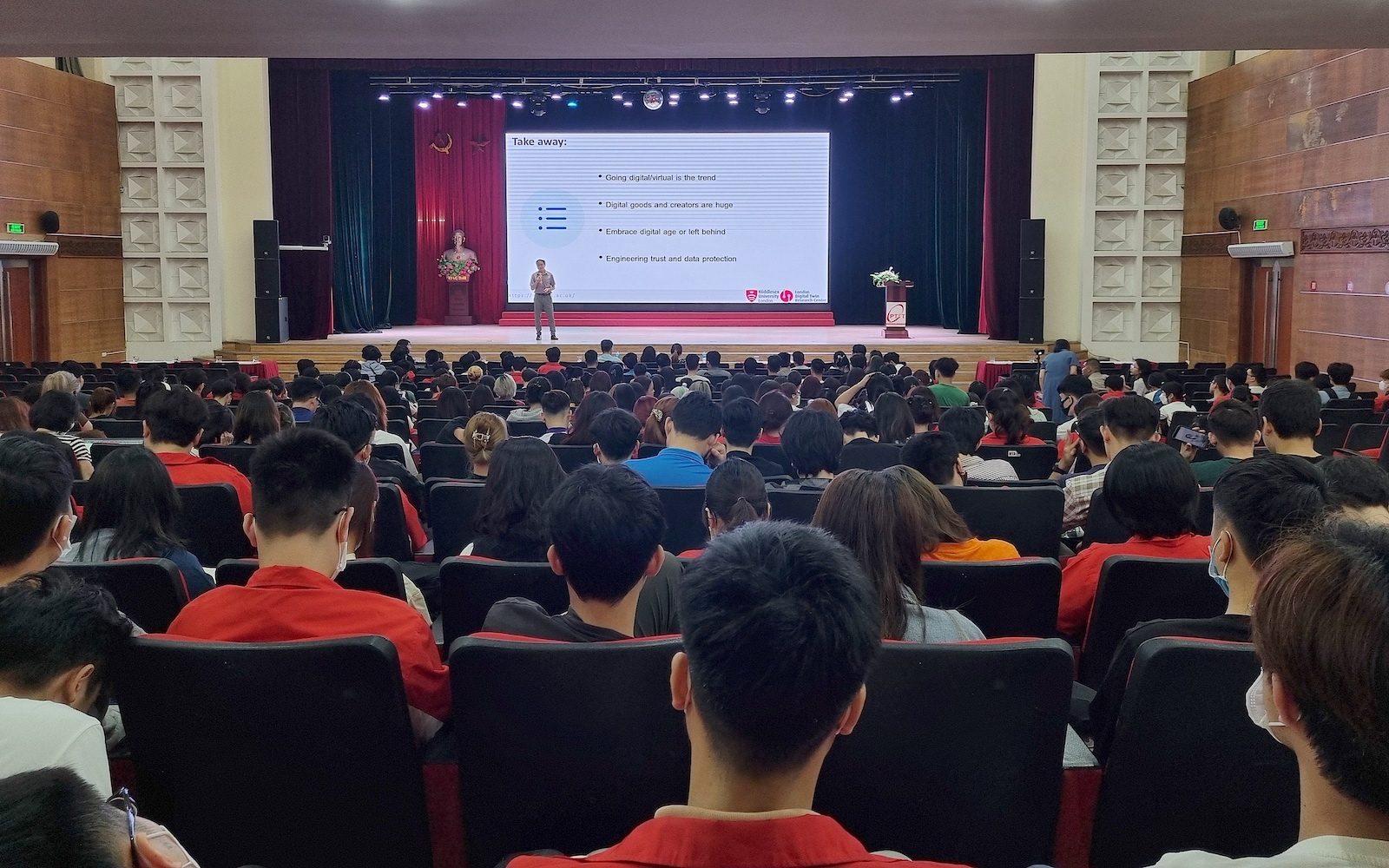 A digital twin is a virtual representation of an object or system that spans its lifecycle, is updated from real-time data, and uses simulation, machine learning, and reasoning to help decision-making. Digital Twin will increase better R&D and greater efficiency.
Prof. Huan Nguyen addressed the basic concept of Digital Twin technology, as well as its application in many industries ranging from production and service to maintenance and repair. Furthermore, Professor mentioned the relationship between Digital Twin and Big Data, highlighting how to combine Big Data to increase Digital Twin's performance.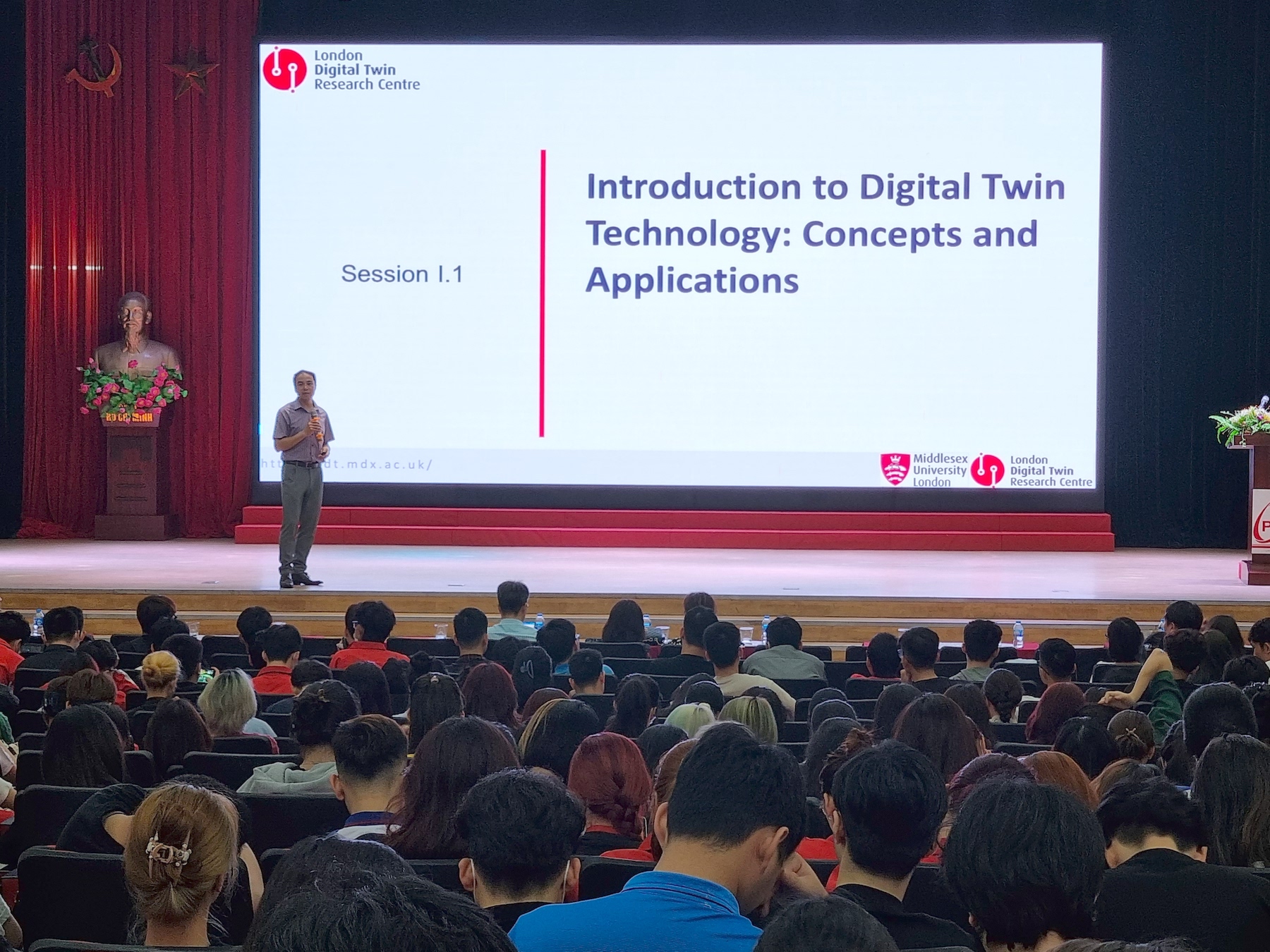 The seminar's content also pointed out the significance of Digital Twin technology for the future, particularly in the industrial revolution 4.0. Prof. Huan Nguyen emphasizes the relevance of the connection between Digital Twin and 6G technology in developing future advanced applications.
Following the Q&A between the guest speaker and the students, Ms. Kay Yuen, International Education Manager at Middlesex University, presented the education system at Middlesex University, its strengths and learning conditions, training, prices, living circumstances, and benefits of studying in the UK… In particular, MDX offers PTIT students substantial scholarships when applying to Joint and Top-Up programs.