On April 5, 2023, Seminar Career Orientation in Japan's Information Technology Industry was co-organized by Posts and Telecommunications Institute of Technology (PTIT), MEROS Language School and PERSOL EXCEL HR PARTNERS CO., LTD (PHR).
The Seminar was successfully organized with the presence of Director of MEROS Language School – Mr. Kagawa Yasushi, Mr. Endo Yuta – Representative of PERSOL EXCEL HR PARTNERS CO., LTD, and Assoc. Prof. Dr. Hoang Huu Hanh, Director of the Center for International Education, PTIT.
The representative of PHR company started the seminar by introducing the company. 3 criteria of PHR are: Training high-quality human resources; Support training and career guidance for new employees, and graduates; Dedication to Japan and Vietnam. Mr. Endo Yuta also shared: "I am delighted to share our firm with PTIT students and provide you with IT career prospects in Japan." Our firm now employs around 150 Vietnamese IT engineers. Our firm is confident in creating the best support for the students. In addition to the Japanese language training and technical expertise, students will be prepared in the best spirits to work at PHR. In the future, PHR aims to establish a Vietnam-Japan Development Center in Vietnam."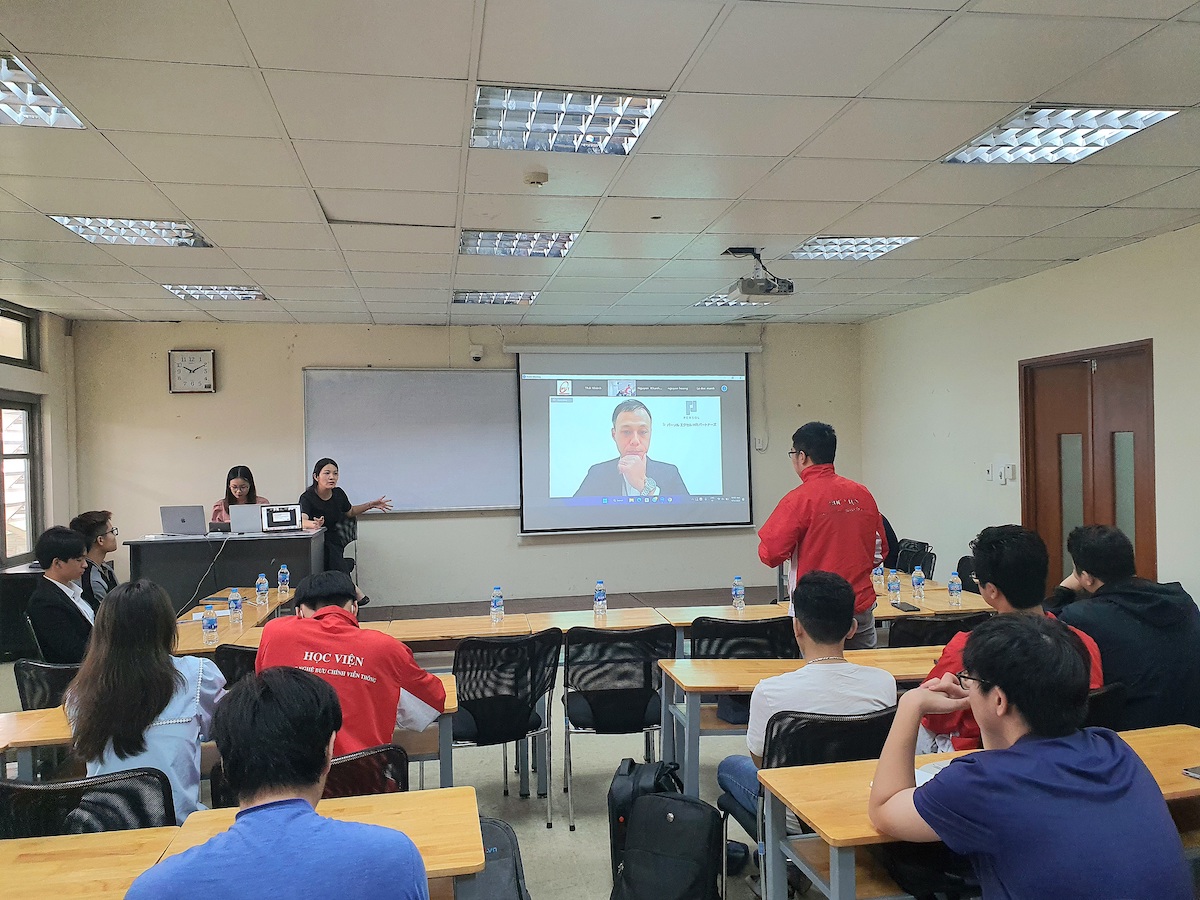 Mr. Endo Yuta shares information about PHR (online)
Mr. Kagawa Yasushi, Director of MEROS Language School, also introduced MEROS and highlighted the possibilities and abilities that students must have if they want to be a member of Japanese enterprises: "Candidates need to have 3 important skills when applying to a Japanese Firm: N3 JLPT or higher; Technical foundation; Office culture. Although MEROS does not specialize in training the IT field, we promise to provide high-quality programs in training the Japanese language to students, supporting students who want to pursue postgraduate programs. MEROS offers outings and seminars as well as extra learning hours to help students enhance their knowledge and attitude when working in Japan."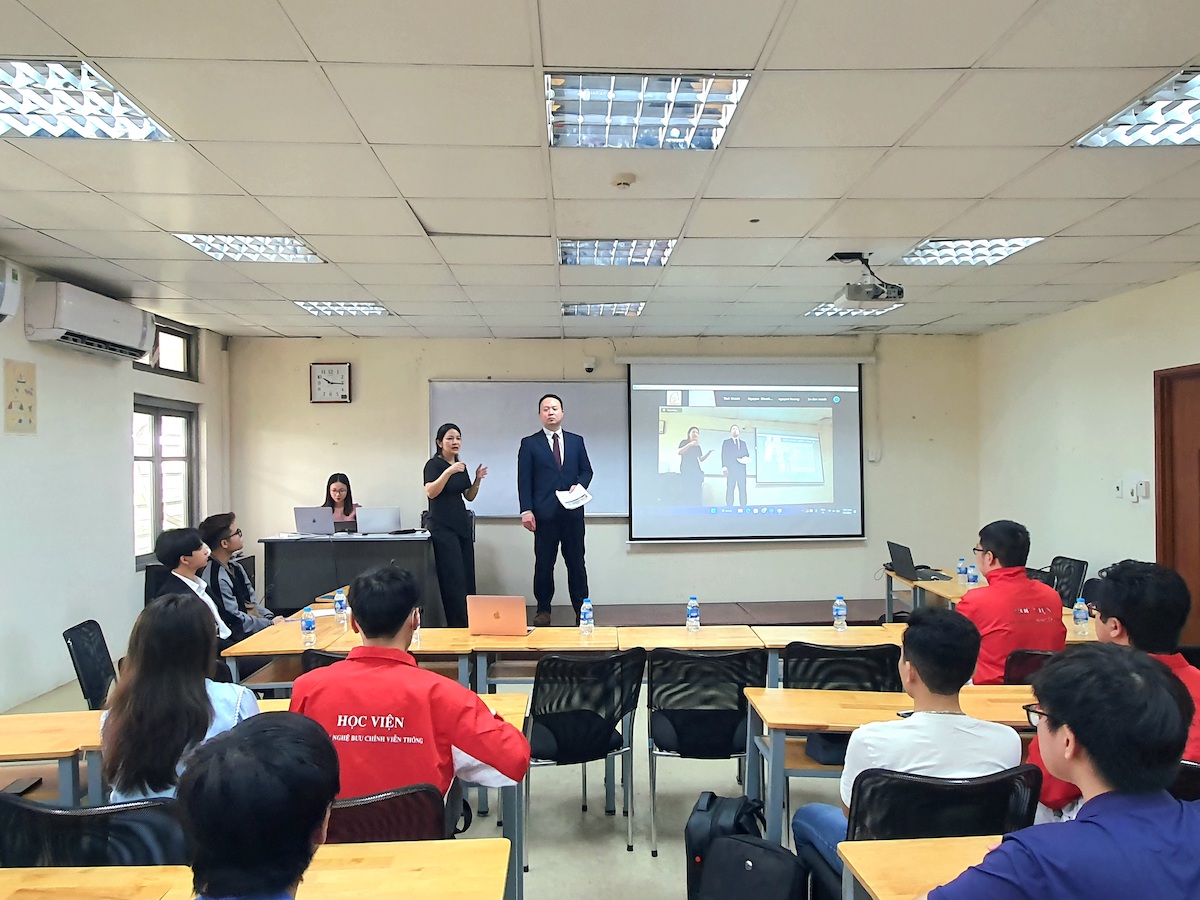 Mr. Kagawa Yasushi's presentation
At the closing of the seminar, Assoc. Prof. Dr. Hoang Huu Hanh expressed his sincere appreciation to the Director of MEROS Language School, as well as the representative of PERSOL EXCEL HR PARTNERS CO., LTD, for giving precious time to discuss and share useful information with PTIT students. Professor also hopes that further seminars will be organized to help students in orienting and select their appropriate careers and companies.