On the morning of September 22, at the Posts and Telecommunications Institute of Technology, Center for International Education organized a workshop "Study abroad opportunities and scholarships at the University of Canberra for students majoring in Multimedia at PTIT."
The workshop was attended by: Ms. Yen Pham – Representative of Canberra University in Vietnam;  Ms. Vu Phuong Anh – Representative of SET Education. On the PTIT side there are Teacher Tran Quoc Trung – Head of the design department of the Faculty of Multimedia; Teacher Tran Ngoc Trang Ninh – Lecturer of Communications, Multimedia Faculty; Teacher Pham Vu Minh Tu – Center for International Education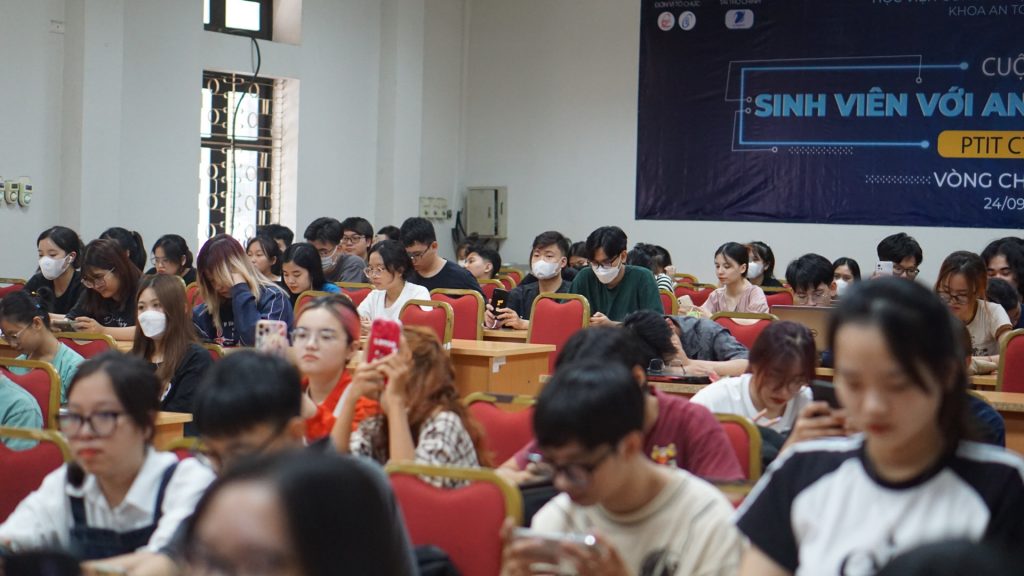 At the workshop, Ms. Yen Pham shared useful information to help students understand clearly about study opportunities, scholarships as well as dormitory policies, job support and career opportunities after graduation. PTIT students participating in the program will have the opportunity to receive attractive scholarships. In addition, the University of Canberra also has support policies for international students, including consulting services, accommodation support, and medical services, ensuring PTIT students have a good living and studying environment. With a transfer program to study at the University of Canberra, Multimedia Communications students can study the 2+2 program in the Bachelor of Corporate & Public Communication or Journalism. Multimedia Technology students can choose a 2+1 or 3+1 program in Digital Media or Interactive Design.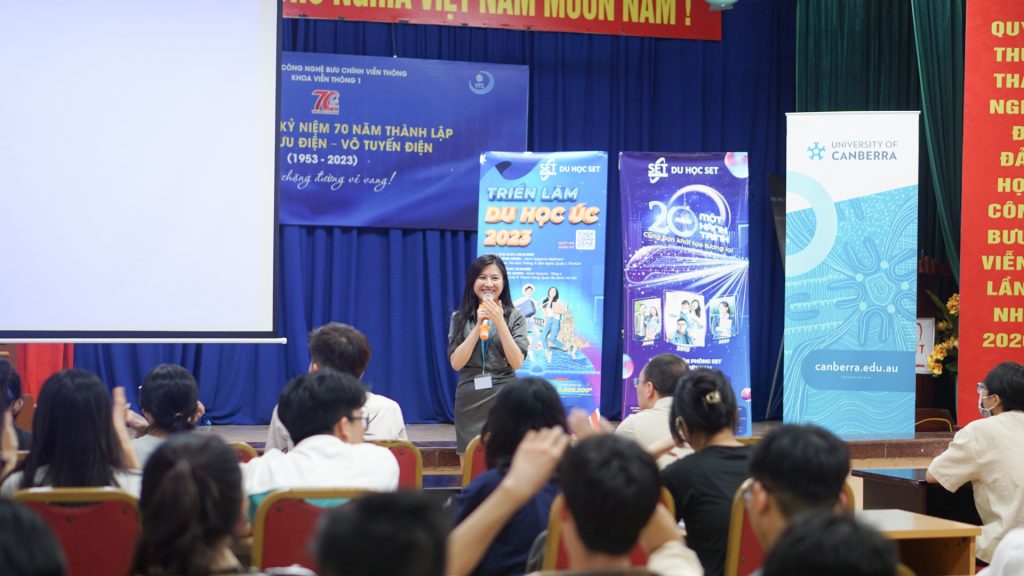 Answering students' concerns about procedures and settlement issues after graduation, Ms. Phuong Anh – Representative of SET Education shared that the unit will support students to quickly complete their study abroad documents as well as advise and accompany you throughout your study process in Australia.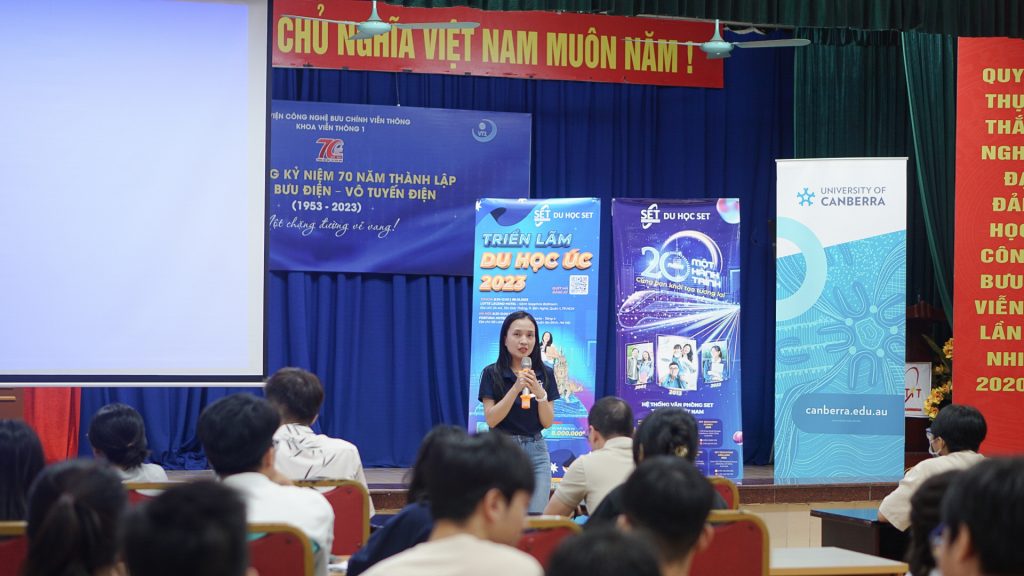 Through sharing in the workshop, students of the Multimedia Department have a better understanding of the program, scholarships as well as benefits and job opportunities after graduation. Hopefully through this conference, students who wish to study abroad in the promised land of Australia will easily get closer to their dreams.