On the morning of September 26, at hall A2, Posts and Telecommunications Institute of Technology, Center for International Education successfully organized the first session in a series of 3 sessions of the Artificial Intelligence course.
Attending the course opening ceremony were the PTIT's leadership representatives; Associate Professor, Dr. Hoang Huu Hanh – Director of the Center for International Education; MSc. Pham Tran Cam Van – Center for International Education Specialist; MSc. Pham Vu Minh Tu – Center for International Education Specialist; Teachers from PTIT's Faculty of Multimedia, Faculty of Telecommunications, Faculty of Information Technology.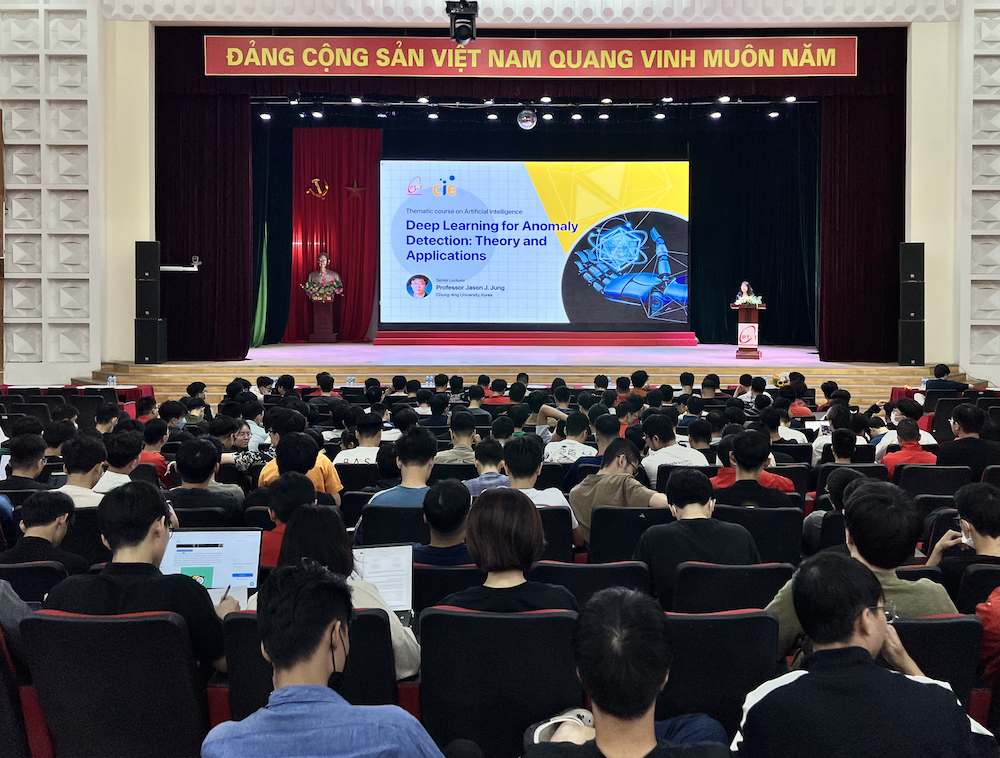 View of the lesson
The lesson was delivered by leading international experts, Senior Lecturer Professor. JASON J. JUNG, Chung-Ang University with an extremely useful knowledge system. In the first lesson, the expert focused on providing students with basic knowledge about anomaly detection, its importance as well as specific applications. Students listened to specific examples of real-life applications of anomaly detection, such as credit fraud detection, computer virus detection, system intrusion detection… Deep learning models are shared such as CNN, RNN, MLP so that students can easily understand the data representations.
At the same time, the session highlighted the diversity of data that can be applied in anomaly detection, thereby better understanding the complexity and diversity of data they may encounter when performing detection.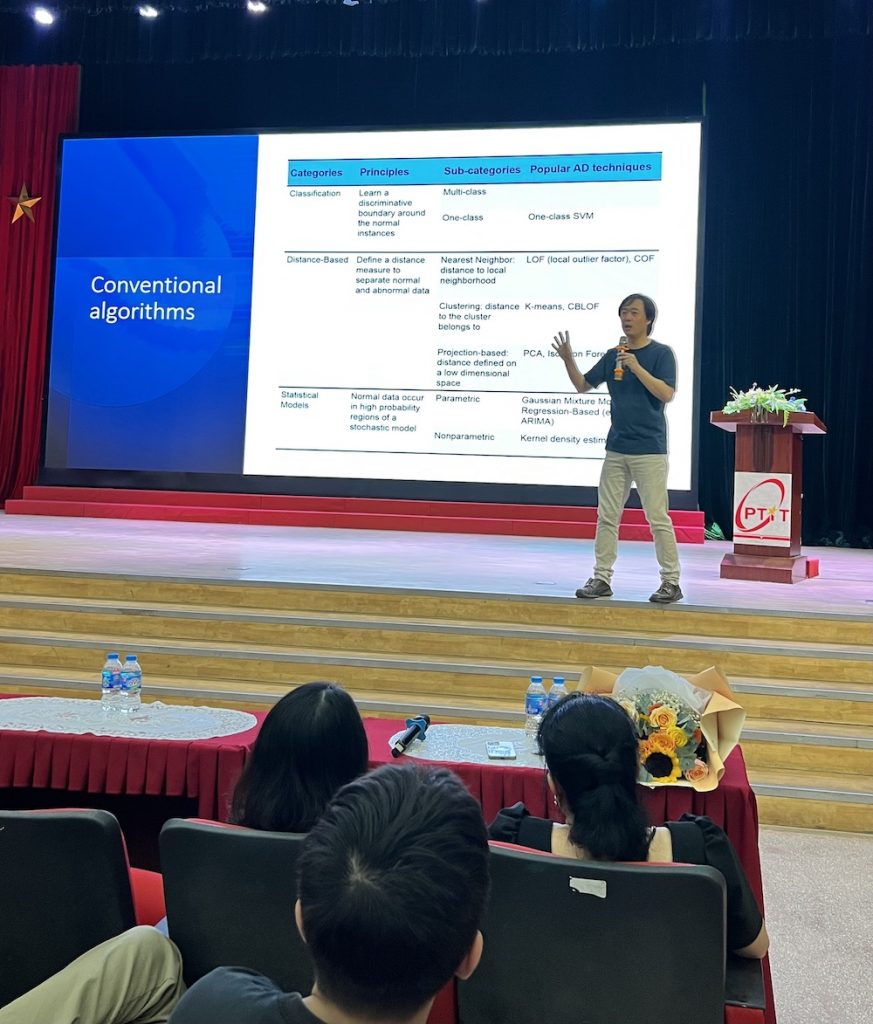 Prof. JASON J. JUNG, Senior Lecturer, Chung-Ang University shares many useful knowledge
Anomaly detection is to identify anomalous data labels in a given data set X. Anomaly detection plays an extremely important role, especially in network security or in technology systems. Anomaly detection brings many benefits. Most notably, being able to circumscribe and handle a problem before it spreads to other parts of the system. This helps save costs because you only have to deal with one aspect instead of your entire system. Anomaly detection is also useful for customer service operations.
AI is one of the new technologies used to detect abnormalities and has huge applications. Let's look forward to the knowledge "AI in anomaly detection" shared by experts in the content of session 2 of the course.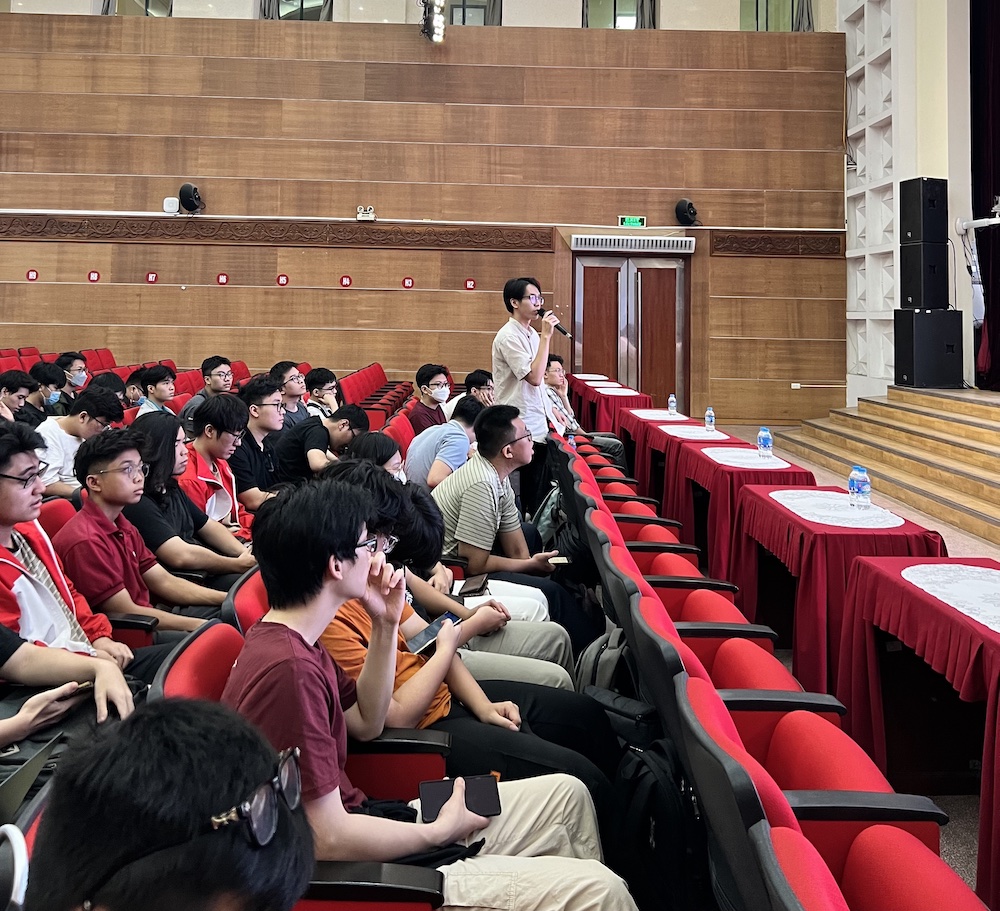 Students ask questions to the expert
Students ask questions to the expert
At the end of the first class, students asked many related questions and were answered in detail by the expert. The student representative also expressed their sincere thanks, gave the expert  flowers and looked forward to sharing in the next class.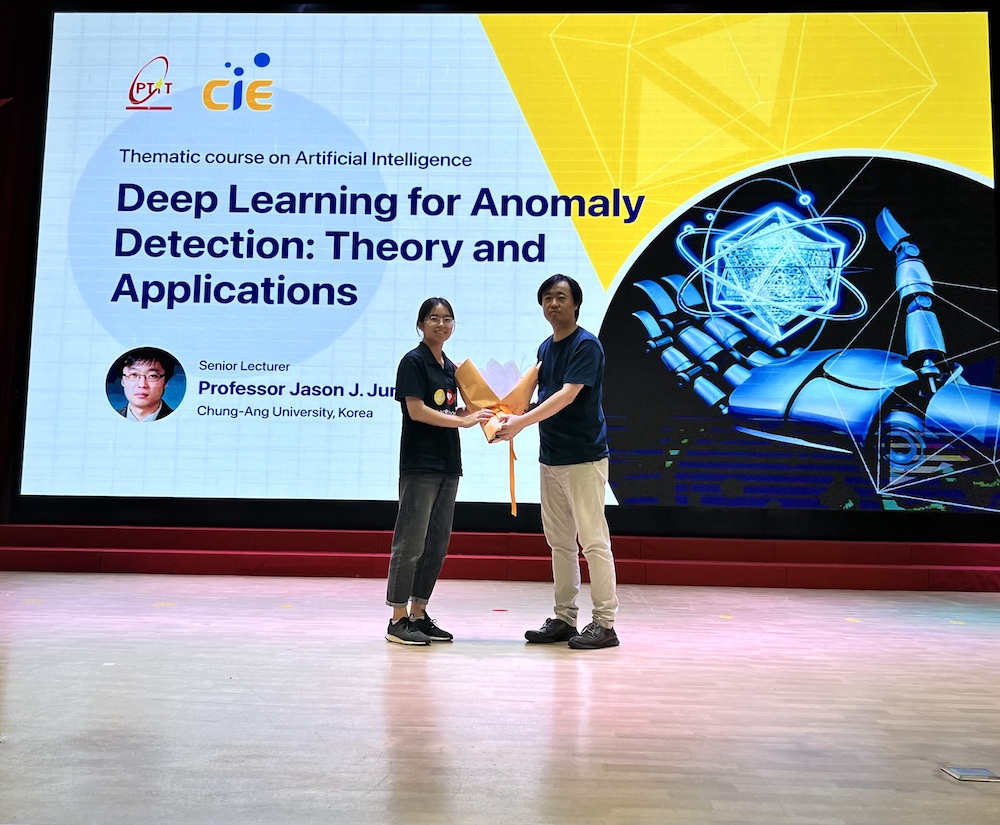 Student representatives gave presents and thanked the expert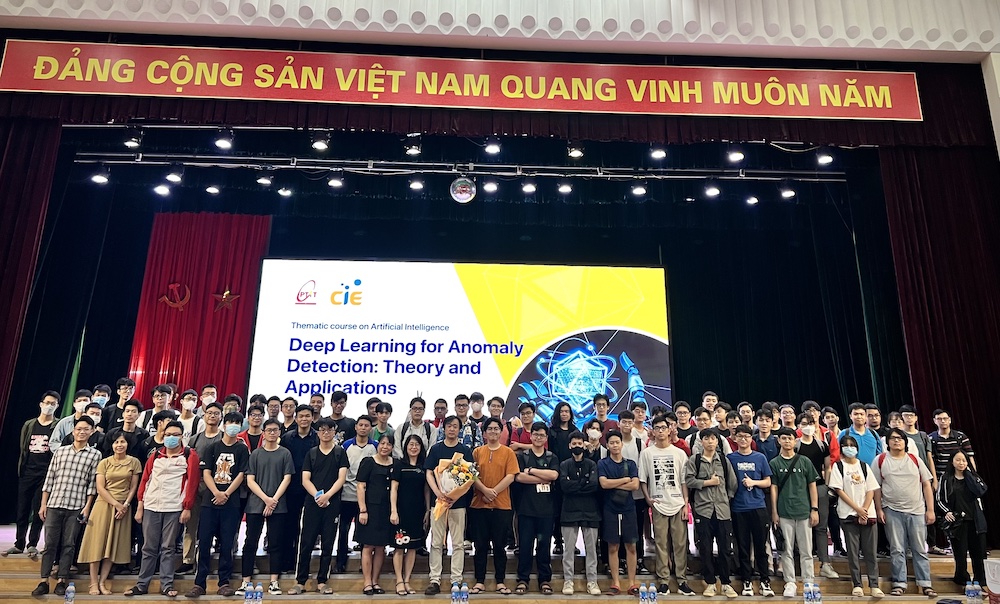 The expert, teachers and students at the PTIT  took souvenir photos