On October 14th, 2019, Assoc. Prof. Dr. Tran Quang Anh and representatives from faculties and departments of PTIT had a meeting with Prof. Jiangtao Xi – Head of School, School of Electrical, Computer & Telecommunications Engineering, Wolongong University (UOW), Australia.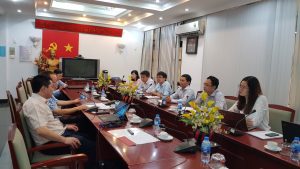 At the meeting, two sides discussed the possibility of cooperation in education and research in the fields of mutual interests i.e Information Technology, Electronics and Telecommunications. In term of education, two parties agreed to carry out a credit transfer agreement so that students of PTIT and UOW are able to participate in academic and cultural exchange programs as well as transfer to the other partner university for degree reward. This helps to save costs and optimize the learning time of students. Enrolling this program, students have a chance to receive the scholarship up to 50% of tuition fee waver.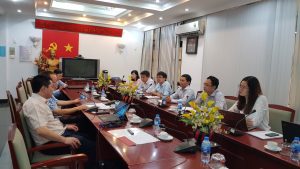 In term of research, two sides wish to establish joint research groups in the areas related to the Industry 4.0 to meet the increasing demand of the global stage.
Wolongong University is consistenly ranked in the top 200 universities in the world for the quality of graduates and top 50 best modern university in the world (source: QS World Ranking).